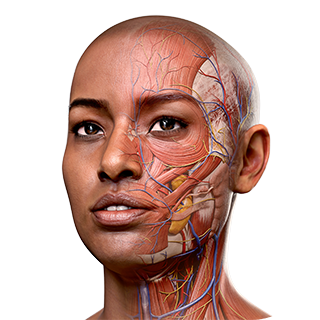 Complete

Anatomy
Windows Manual Installation
Allow unrecognized apps
While manually installing Complete Anatomy for Windows, you may encounter this alert: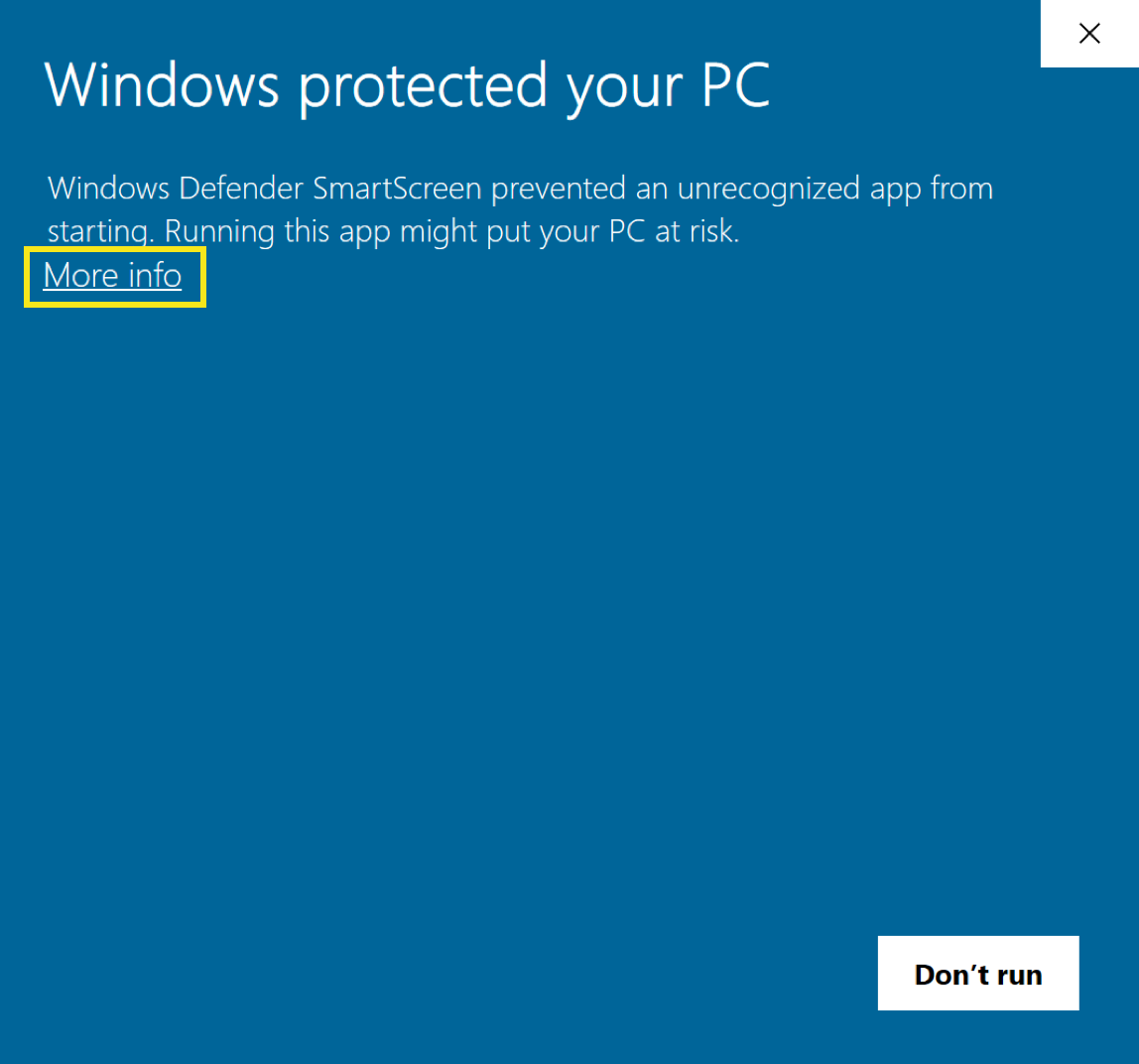 Usually, if you select More Info, you will see the button that will say Run Anyway. Click this button to proceed with the installation.
If you still do not see this button, search "Windows Defender" in the bottom bar, and select App & Browser control from the left menu.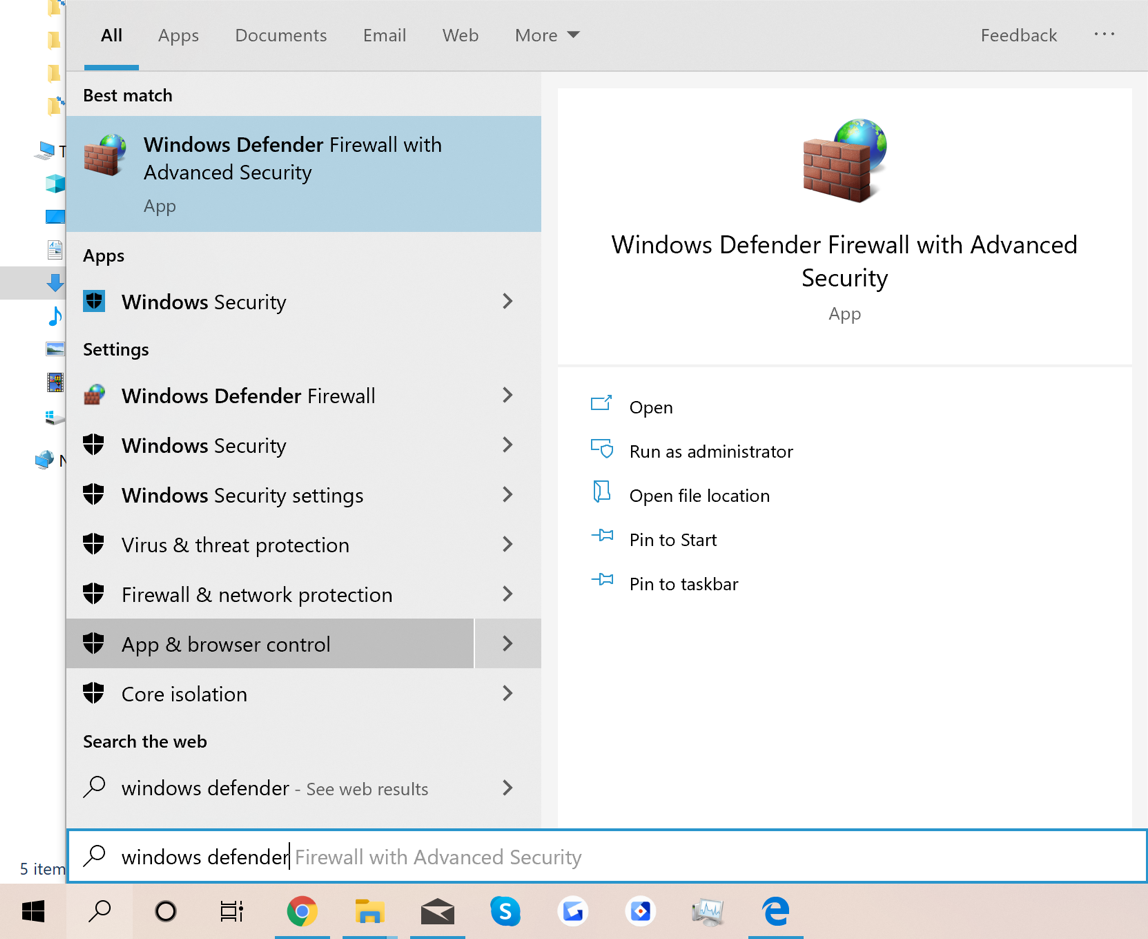 Under Check apps and files, select warn.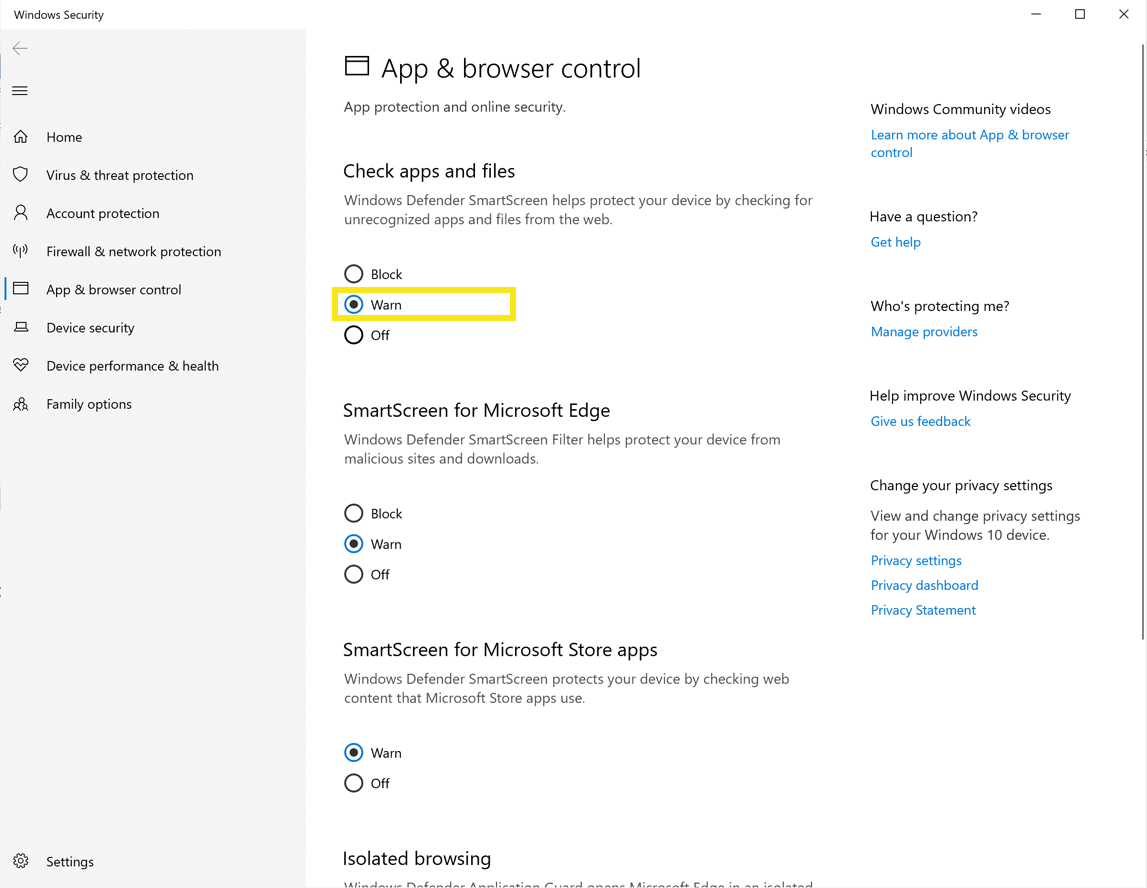 Now, when you click More Info in the original warning, you should see the Run Anyway button.