Professional license for Complete Anatomy
'
Boost patient compliance
Improve your patients' understanding of their condition for better patient outcomes with the Professional license.
This is one of the first 3D products that I've worked with, it's very intuitive and easy to use. My children can use it.
Professional Highlights
Clinical practice license
License to use in clinical practice
...all plans include the core atlas features
Parts, surfaces & landmarks
Access
Take the platform into your clinical practice with the Patient Education License. Enhance your patients' understanding of their conditions by describing their anatomy or pathology in 3D.
Want to demonstrate virtual dissections for your students or peers, or build the platform into your slideshow at a conference to engage your audiences? The Presentation license, included with the Professional license, allows for all of the above.
Sync your content across all your devices, and choose from a range of languages available.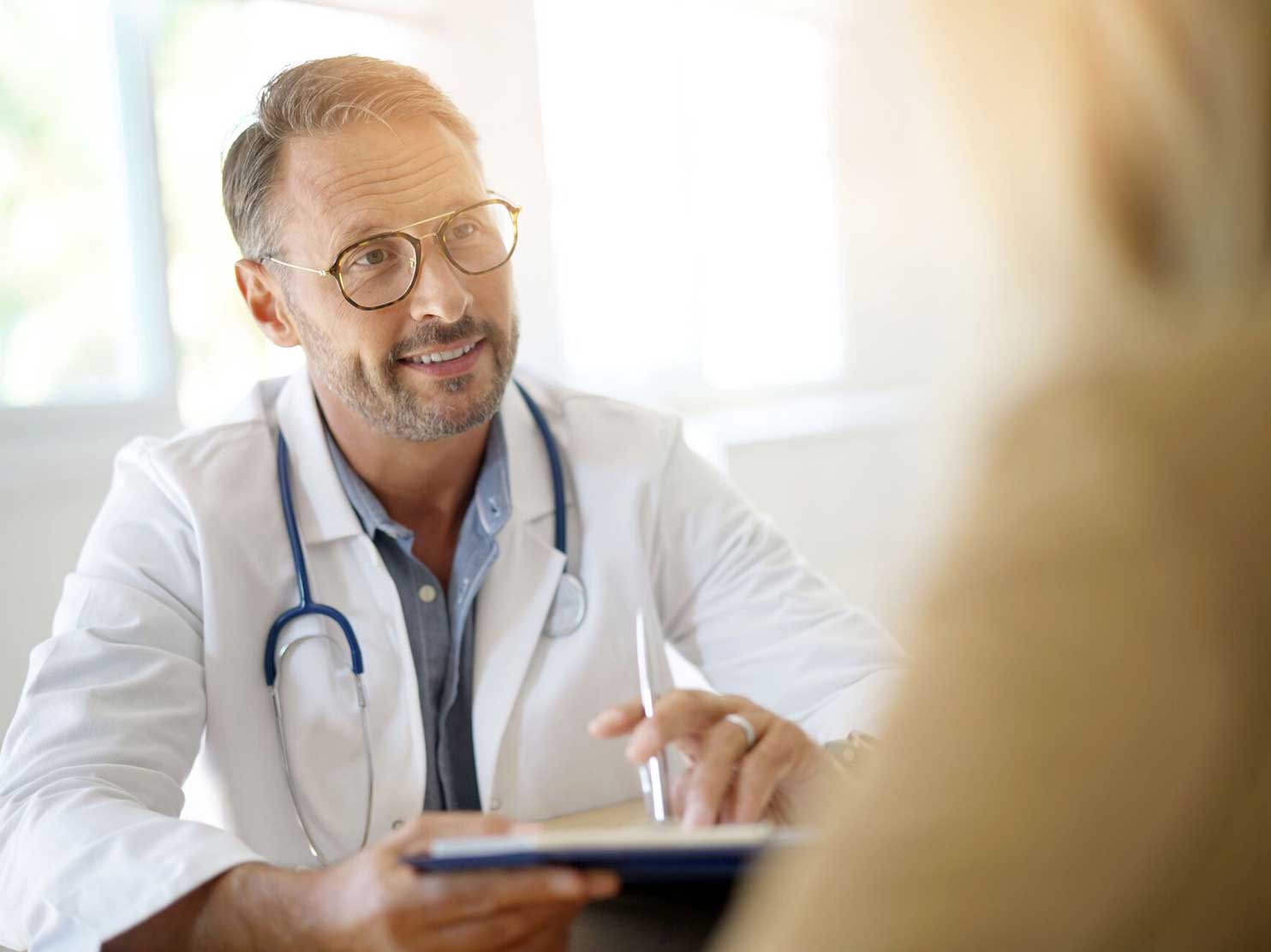 Library
The video library of over 1,500 resources will allow you to further explain the implications of conditions and procedures effectively to your patients, with subtitles available in English, Chinese & Spanish, covering topics in cardiology, dentistry, orthopedics, ophthalmology, and fitness.
Use the library of preset Screens inspired by the Gray's family of products as a jumping off point, to pull up a 3D visual and provide your patients with in-depth knowledge about their condition. Hide, remove or label structures to focus their attention on a particular area.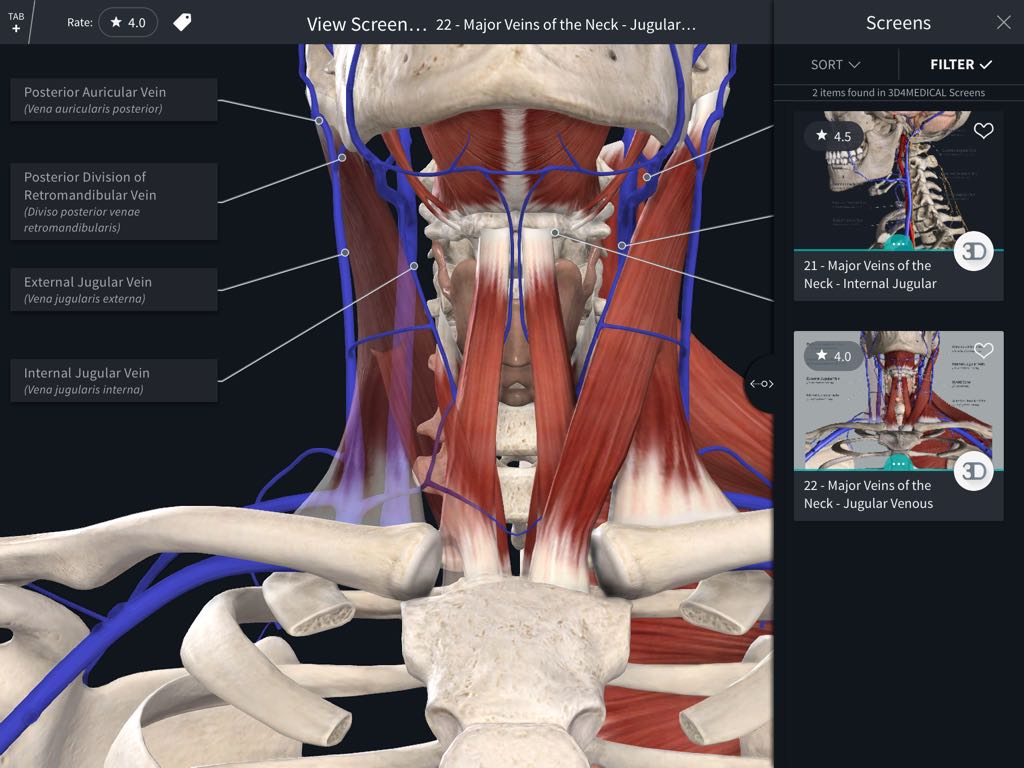 3D Models
Enhance your patients' understanding of their anatomy and medical condition using our full 3D gross anatomical models, available in female and male.
Thousands of individually selectable structures, organized in layers across 12 body systems, make it easy to pinpoint the area of concern and highlight it for your patient in relatable 3D.
Need to go deeper? Help your patients gain a better understanding of key physiological structures with our set of over 25 interactive microscopic anatomy models. Many diseases and disorders begin at the level of the cell. Walk your patients right down to the root of the problem with our Cell Biology models.
Interactive Patient Education
Engage your patients with a range of specially designed interactive features, bringing anatomy to life. Explain conditions such as tachycardia and arrhythmias with the realtime beating heart, and even dissect or label structures for greater enrichment.
Help your patients with musculoskeletal challenges to understand their treatment and therapy routine, and improve their compliance, by showing them relevant muscle motion animations from a library of hundreds available in Complete Anatomy.
Need to explain areas of nerve entrapment and the effects it can have on the body? Use the innervation pathway tool to follow the nerves which supply any muscle.
Virtual Dissection
Improve the efficiency of the multi-disciplinary team by collaborating in Augmented Reality, perfect for discussing surgical preparation.
Simulate pathologies and procedures with a suite of innovative Tools, allowing you to dissect right through the body. Visually describe injuries and conditions and pin point your patients area of concern.
Use the pen tool to draw on the model or screen and sketch your thoughts to help explain conditions. Add extra information by typing a note and add labels to show names of structures. Explain diseases and give your patients the full picture by importing x-rays and displaying clinical images.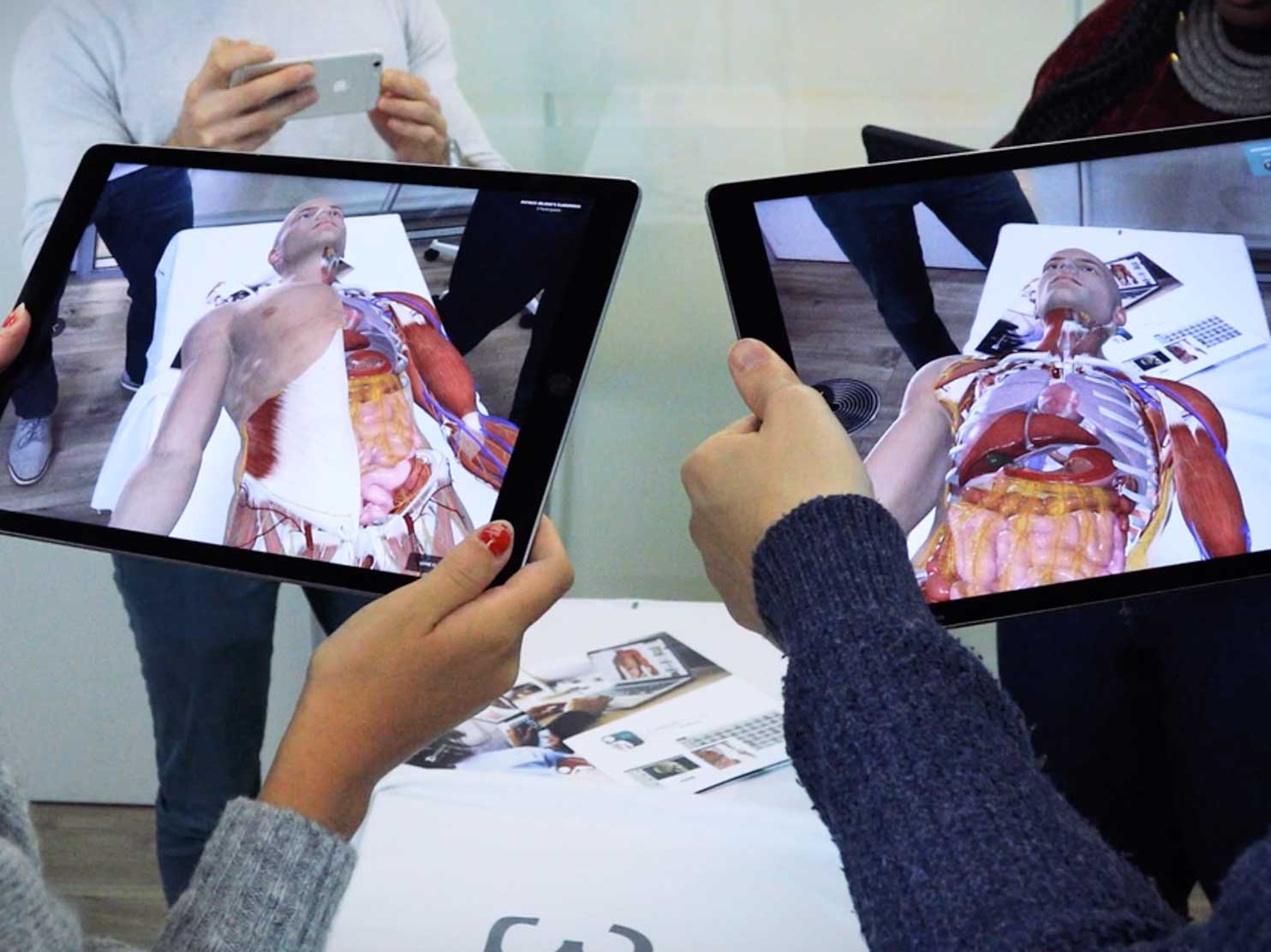 Interactive Radiology Images
Help them understand what they see in radiological images by correlating them with our cross-sectional model, using the Radiology section.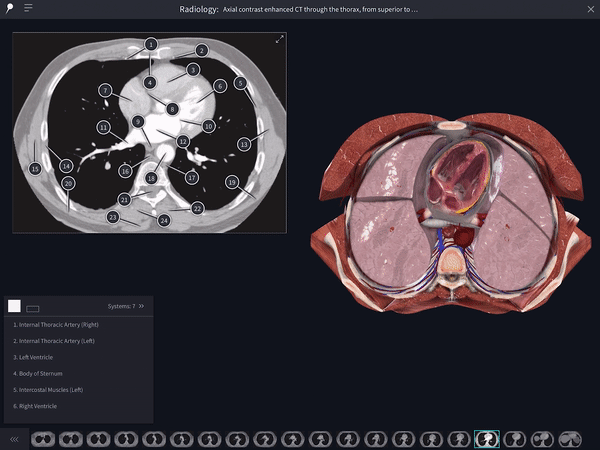 Start today!
Available for download on iOS, macOS, Windows 10 and Android.
TOP