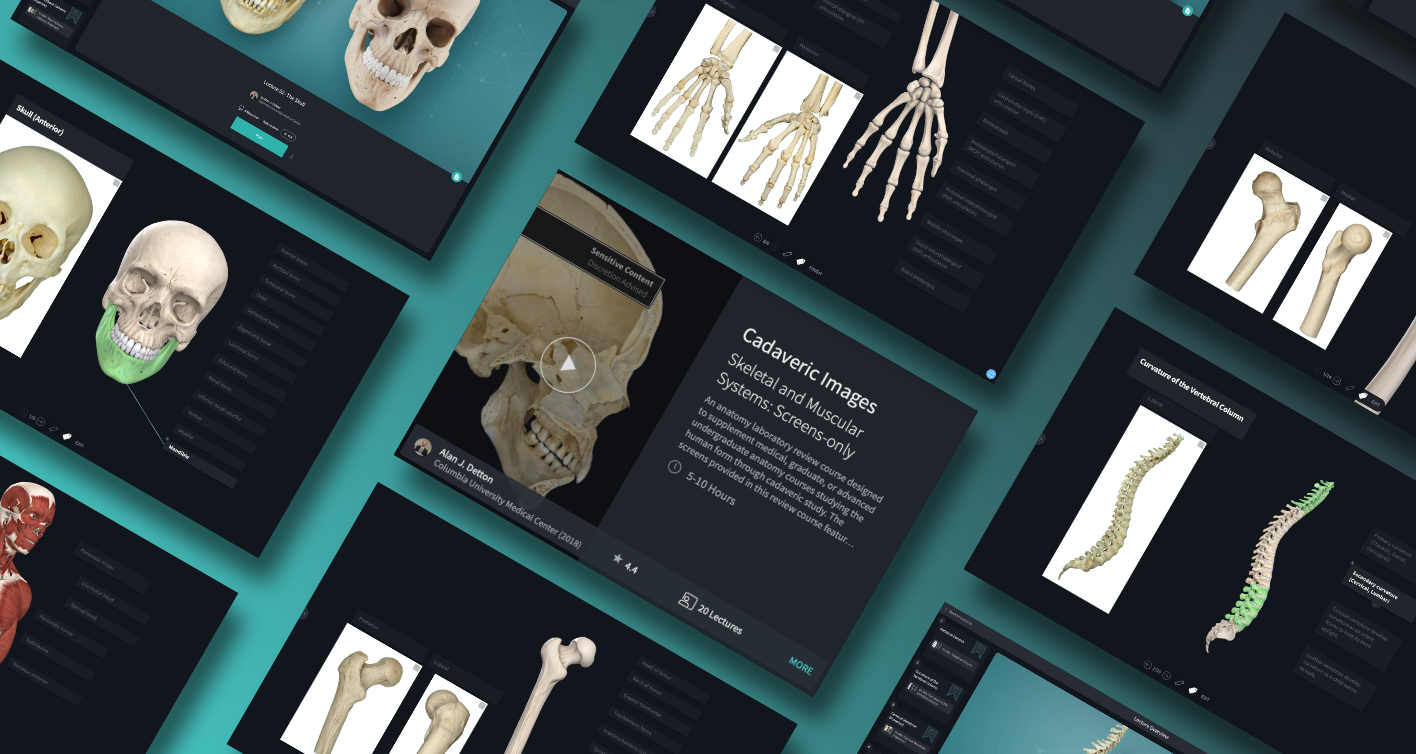 The earliest documented cadaveric dissection by a medical student was performed in the 16th century but there is no doubt that the practice is even older than that. By the 18th century the use of cadavers had cemented itself as a central component of medical education. Unfortunately, due to high costs 💰, time intensity ⏳ and the requirement for highly skilled teachers 🙇, the use of cadavers in medical education has been reduced in recent years 👇.
Luckily you can incorporate cadavers into your study through our Cadaveric Images course in Complete Anatomy. The screens provided in this review course feature over 200 cadaveric images from Mark Nielsen at the University of Utah. These high-resolution cadavers portray the anatomical structures and features of the skeletal 💀 and muscular 💪 systems in great detail. The Complete Anatomy model included in each screen has been customised and labelled to portray the same anatomical structures and views as their respective cadaver 🔍.
If you found this blog post useful, you might also enjoy learning about the cadaveric images course in Complete Anatomy.