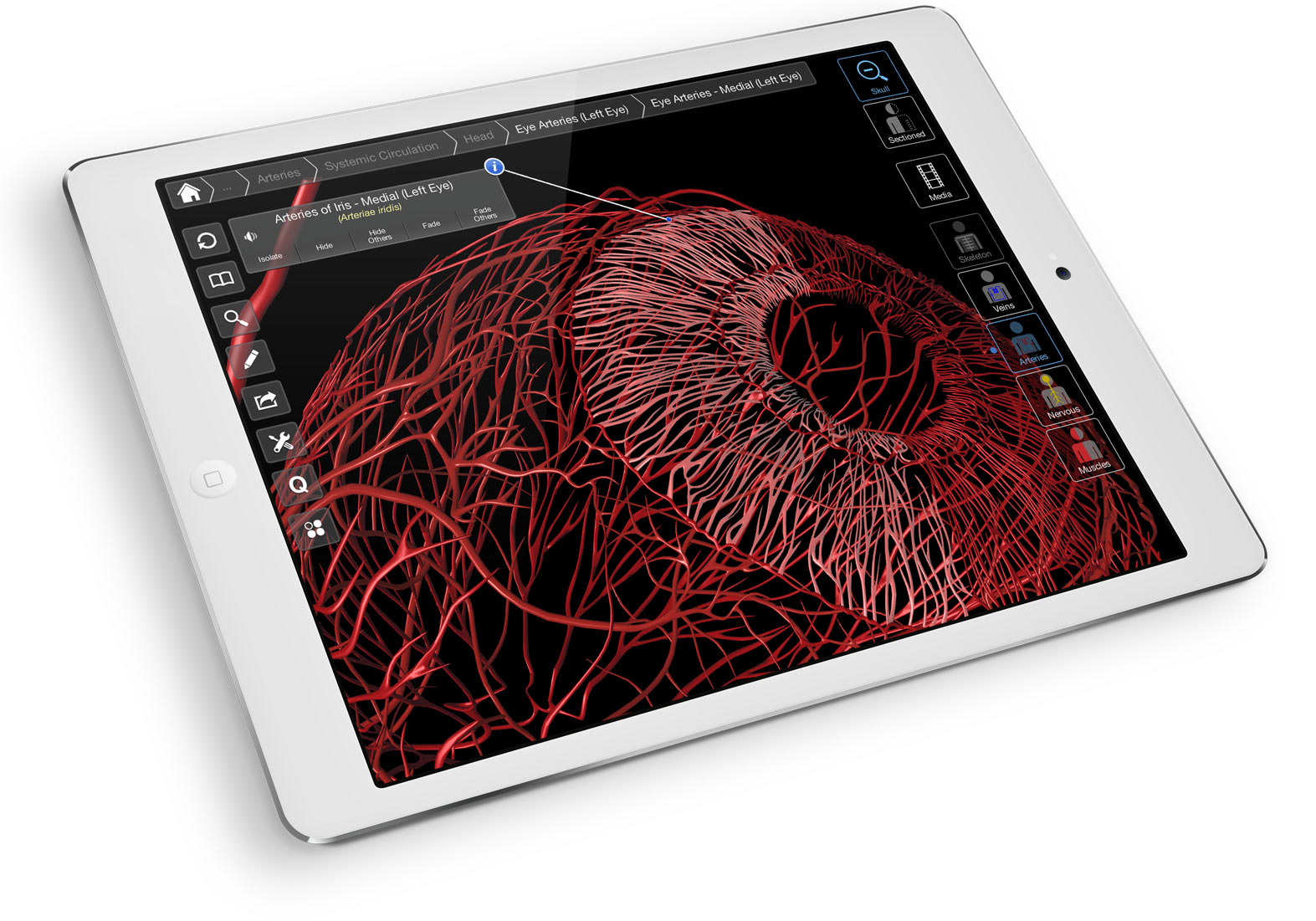 About
Review the anatomy of the eye in a fully 3D environment. View any anatomical structure in isolation, as well as from any angle. Turn systems on and off. Get information on each structure along with an audio pronunciation. Take a snapshot at any time, annotate it and share it. Explain how the eye works, the conditions and diseases that effect the eye and the different treatment options using our 3D animations that all start from the model on screen.
Animations
The app consists of 19 FREE instructional animations designed to explain how the eye functions as well as the refractive errors that can effect it and then how corrective lenses can restore normal sight. There are also in-app purchase options for other educational animations, designed to explain certain eye diseases and conditions to patients as well as to inform them of some treatment options.
Anatomy & Physiology
Color Retina
Refractive Errors
Astigmatism
Corrective Lenses
Index Myopia
Cataract
Nuclear
Galucoma
Open Angle
Retinopathy
Retinopathy
Laser
Hyperopia – Lasik
Laser
Muopia – IntraLasik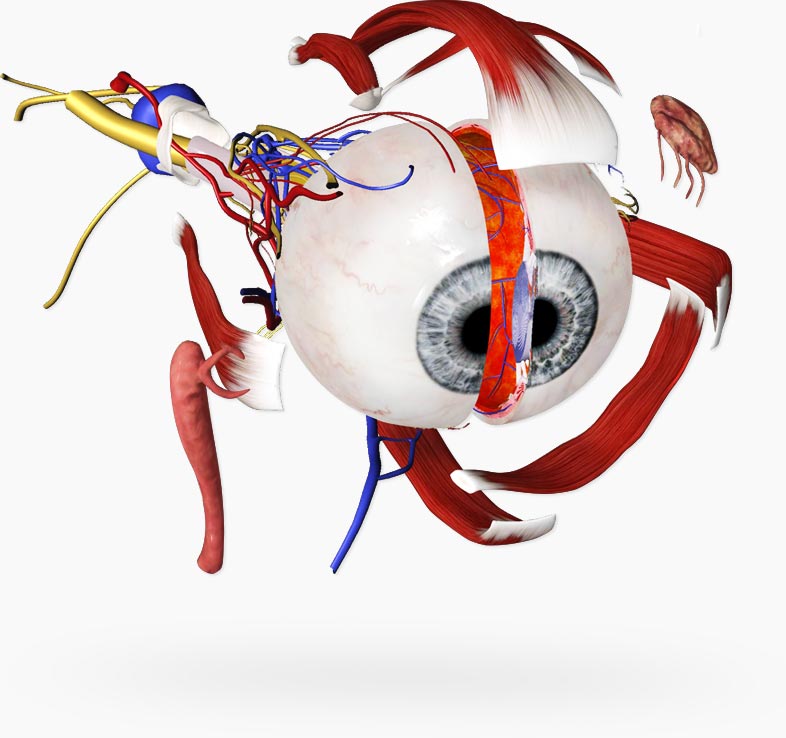 3D Technology and Stunning Graphics
Eye – Practical Series is designed to be a seamless and fluid 3D experience and excels where other apps fail. A custom-built graphics engine powers a highly detailed anatomical model and delivers unrivaled graphics. Through the use of 3D graphics, informative content and innovative features, the Eye – Practical Series offers a rich and engaging learning experience.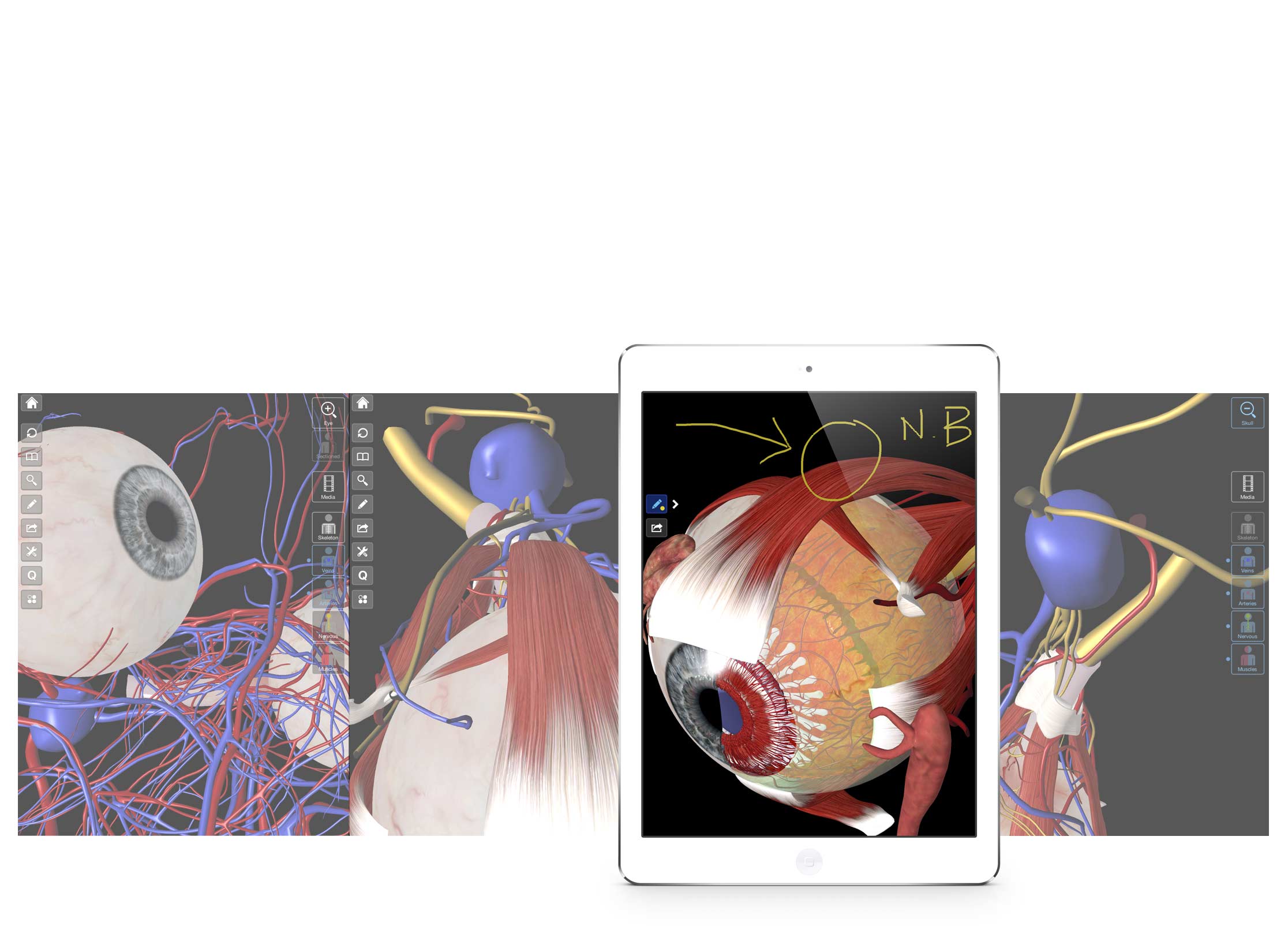 Consult
Users also have the ability to pause and draw on any animation with the pen tool to highlight and comment on specific images within the animation and then share that image through a social media site or via email.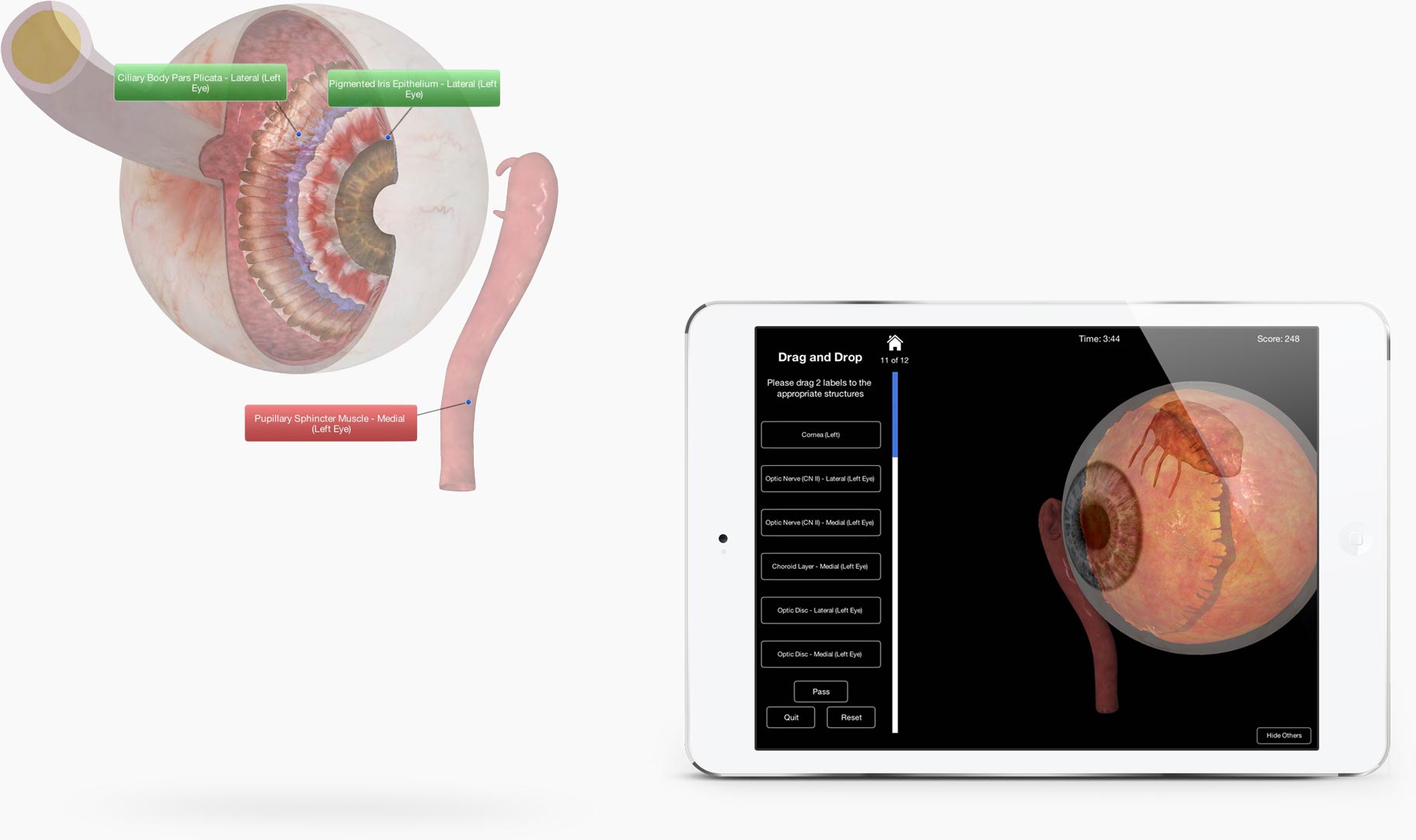 Quiz
Eye – Practical Series allows users to test their knowledge with its unique functionality, choose between Drag & Drop and Multiple Choice. Users can even refine the quiz on the basis of regional anatomy.