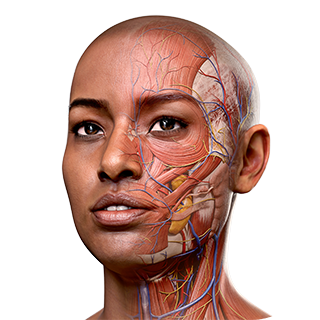 Complete Anatomy
Female Anatomy with Professor Alice Roberts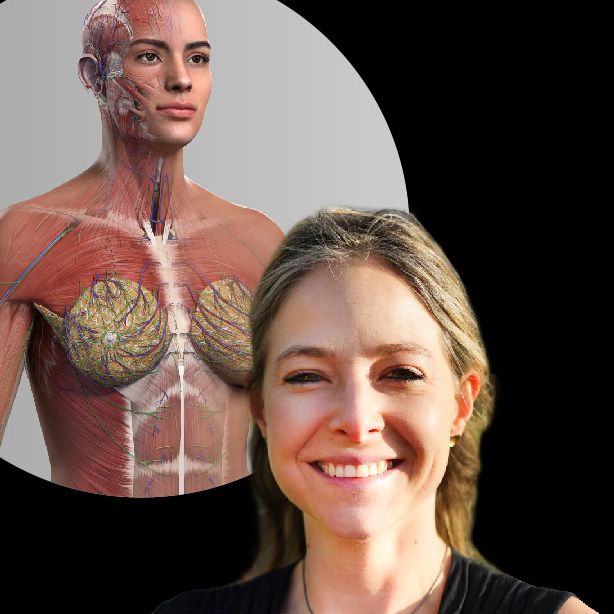 About this course
By Prof. Alice Roberts
In celebration of our complete female model, the team at Complete Anatomy have collaborated with Professor Alice Roberts to create our very first course utilizing female anatomy. This course is a perfect introduction to students seeking to understand fundamental anatomical concepts related to female anatomy and sexual dimorphic differences between the female and male skeleton.
Learning Outcomes
done
Understand the areas of sexual dimorphisim between female and male skeletal anatomy.
done
Identify the key ligaments and muscles that support and give function to the female pelvis.
done
Understand the relationships between female pelvic viscera and surrounding endopelvic fascia.
done
Describe the blood supply of the female pelvic viscera.
Contents
Module 1
Differences in the female and male skull and pelvis
Key sexual dimorphic features of female skull
Key sexual dimorphic features of male skull
Key sexual dimorphic features of male mandible
Key sexual dimorphic features of female mandible
Female pelvic inlet and outlet
Key sexual dimorphic features of female pelvis
Male pelvic inlet and outlet
Key sexual dimorphic features of male pelvis
Module 2
Ligaments, muscles and endopelvic fascia
Ligaments of female pelvis
Piriformis and obturator internus; anterior view
Piriformis and obturator internus, posterior view
Muscles of pelvic floor
Organs passing through levator ani
Endopelvic fascia of female pelvis
Module 3
Female reproductive organs
The ovary and associated ligaments
The ovary and fallopian tube
Relationships of the uterus and broad ligament
The vagina and associated relationships
Hemisection of female pelvis
Module 4
Arterial supply to pelvic organs
Main vessels supplying the pelvis
Main branches of the anterior division of internal iliac artery
Branches of internal pudendal artery supplying external genitalia
Relationship of the ureter and uterine artery
LECTURE 1
Differences in the female and male skull and pelvis
Key sexual dimorphic features of female skull
Key sexual dimorphic features of male skull
Key sexual dimorphic features of male mandible
Key sexual dimorphic features of female mandible
Female pelvic inlet and outlet
Key sexual dimorphic features of female pelvis
Male pelvic inlet and outlet
Key sexual dimorphic features of male pelvis
LECTURE 2
Ligaments, muscles and endopelvic fascia
Ligaments of female pelvis
Piriformis and obturator internus; anterior view
Piriformis and obturator internus, posterior view
Muscles of pelvic floor
Organs passing through levator ani
Endopelvic fascia of female pelvis
LECTURE 3
Female reproductive organs
The ovary and associated ligaments
The ovary and fallopian tube
Relationships of the uterus and broad ligament
The vagina and associated relationships
Hemisection of female pelvis
LECTURE 4
Arterial supply to pelvic organs
Main vessels supplying the pelvis
Main branches of the anterior division of internal iliac artery
Branches of internal pudendal artery supplying external genitalia
Relationship of the ureter and uterine artery