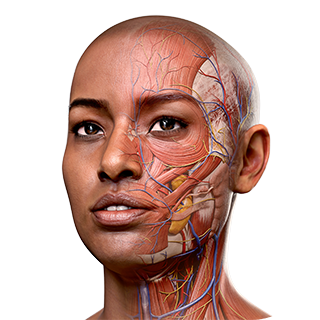 Complete Anatomy
Emergency Medicine & Trauma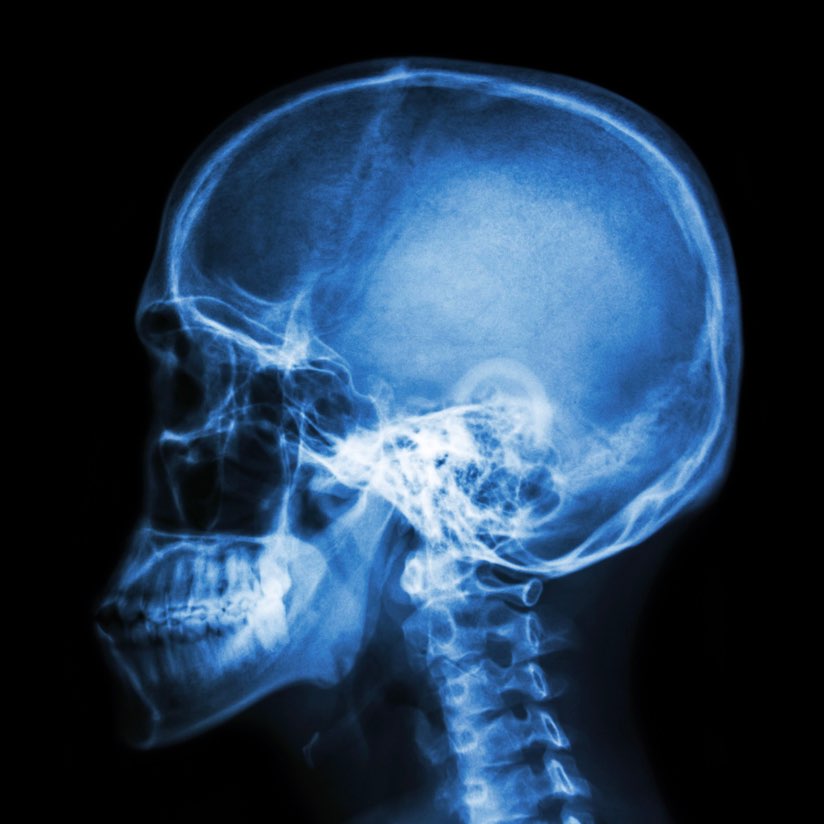 About this course
By Prof. Paul M. Rea
Develop your anatomical knowledge to solve clinically-related problems in a relevant and applied immediate setting. The applied clinical application presented here will enable you to explore relevant anatomy through a systematic and logical approach, with specific relevance to an emergency situation. It will examine clinically-applied anatomy and relate it to real life scenarios, which typically present to an emergency facility.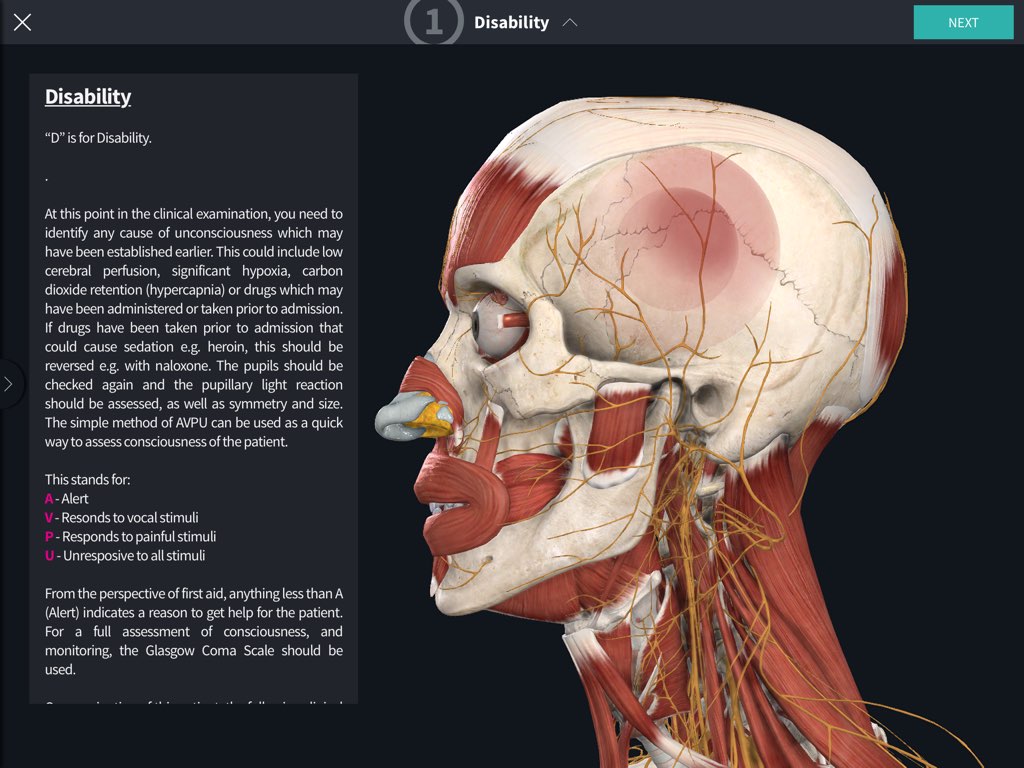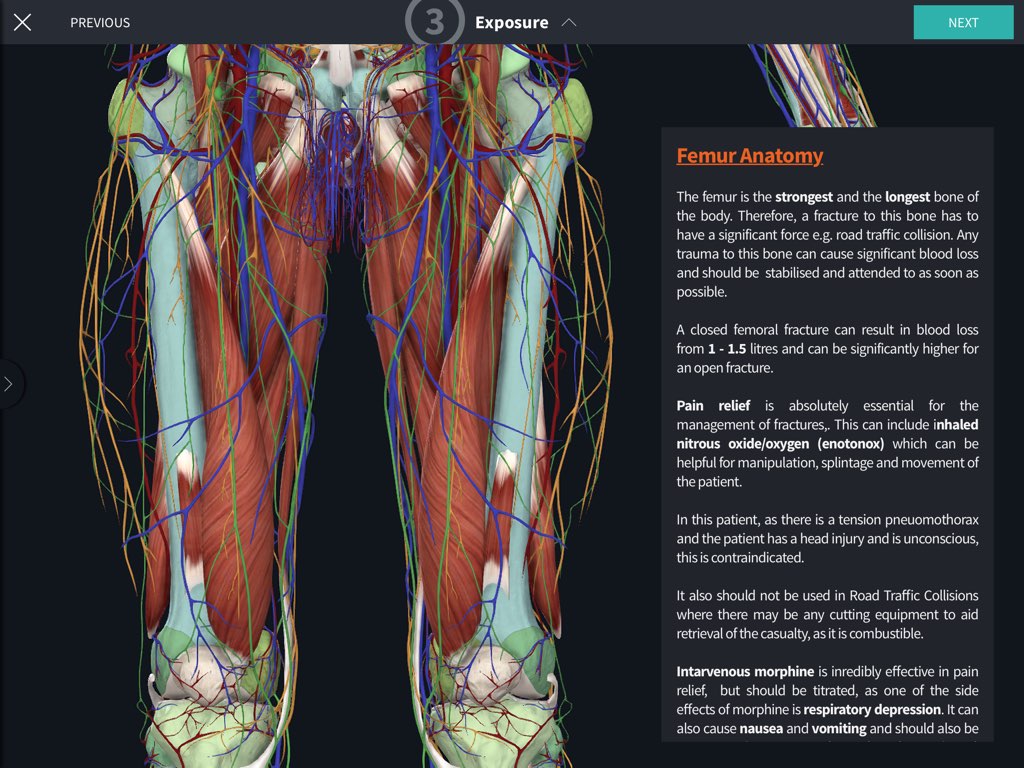 Learning Outcomes
done
Correlate human anatomy to a typical emergency presentation related to clinical conditions and applied procedures.
done
Work through an extended case with clinical signs and symptoms presented.
done
Undertake an in-depth clinically applied anatomical study and linking what presents to the clinician with the underlying, and related, anatomy.
done
Understand how clinical signs and symptoms happen due to disruption of the typical anatomical layout of the human body.
Contents
Module 1
Introduction and Patient Assessment
Introduction: Part 1
Introduction: Part 2
Introduction: Part 3
Quiz: Patient assessment
Airway assessment
Mouth and vestibule
Lips
Cheek and oral cavity
Palate
Nasal cavity
Paranasal sinuses
Pharynx
Larynx
Cricothyroidotomy
Laryngeal cartilages
Trachea
Quiz: Basics of airway assessment
Clinical examination
Pathology of the respiratory system
Trachea: Lower portion
Tracheostomy: Part 1
Tracheostomy: Part 3
Tracheal blood supply
Bronchi
Left main bronchus
Right main bronchus
Lungs
Bronchi, bronchioles and alveoli
Tension pneumothorax
Quiz: Breathing
Clinical scenario
Overview of circulatory system
Right atrium and tricuspid valve
Right ventricle and tricuspid valve
Left atrium
Left ventricle
Pulse and common carotid artery
Brachial artery
Radial artery
Ulnar artery
Allen's test
Femoral artery
Popliteal artery
Popliteal artery
Posterior tibial artery
Posterior tibial artery
Dorsalis pedis artery
Quiz: Circulation part 1
Quiz: Circulation part 2
Clinical scenario and assessment of consciousness
Glasgow coma scale
Extra-dural haemorrhage
Fixed, dilated pupil
Oculomotor nerve
Trochlear and abducens nerves
Quiz: Disability
Pelvic fracture
Femur anatomy
Femoral fracture
Quiz: Exposure
Module 7
Summary and Conclusion
Overview of case: Summary I
Overview of case: Summary II
Overview of case: Summary III
Overview of case: Summary IV
Overview of case: Summary V
Conclusion of Case
LECTURE 1
Introduction and Patient Assessment
Introduction: Part 1
Introduction: Part 2
Introduction: Part 3
Quiz: Patient assessment
Airway assessment
Mouth and vestibule
Lips
Cheek and oral cavity
Palate
Nasal cavity
Paranasal sinuses
Pharynx
Larynx
Cricothyroidotomy
Laryngeal cartilages
Trachea
Quiz: Basics of airway assessment
Clinical examination
Pathology of the respiratory system
Trachea: Lower portion
Tracheostomy: Part 1
Tracheostomy: Part 3
Tracheal blood supply
Bronchi
Left main bronchus
Right main bronchus
Lungs
Bronchi, bronchioles and alveoli
Tension pneumothorax
Quiz: Breathing
Clinical scenario
Overview of circulatory system
Right atrium and tricuspid valve
Right ventricle and tricuspid valve
Left atrium
Left ventricle
Pulse and common carotid artery
Brachial artery
Radial artery
Ulnar artery
Allen's test
Femoral artery
Popliteal artery
Popliteal artery
Posterior tibial artery
Posterior tibial artery
Dorsalis pedis artery
Quiz: Circulation part 1
Quiz: Circulation part 2
Clinical scenario and assessment of consciousness
Glasgow coma scale
Extra-dural haemorrhage
Fixed, dilated pupil
Oculomotor nerve
Trochlear and abducens nerves
Quiz: Disability
Pelvic fracture
Femur anatomy
Femoral fracture
Quiz: Exposure
LECTURE 7
Summary and Conclusion
Overview of case: Summary I
Overview of case: Summary II
Overview of case: Summary III
Overview of case: Summary IV
Overview of case: Summary V
Conclusion of Case