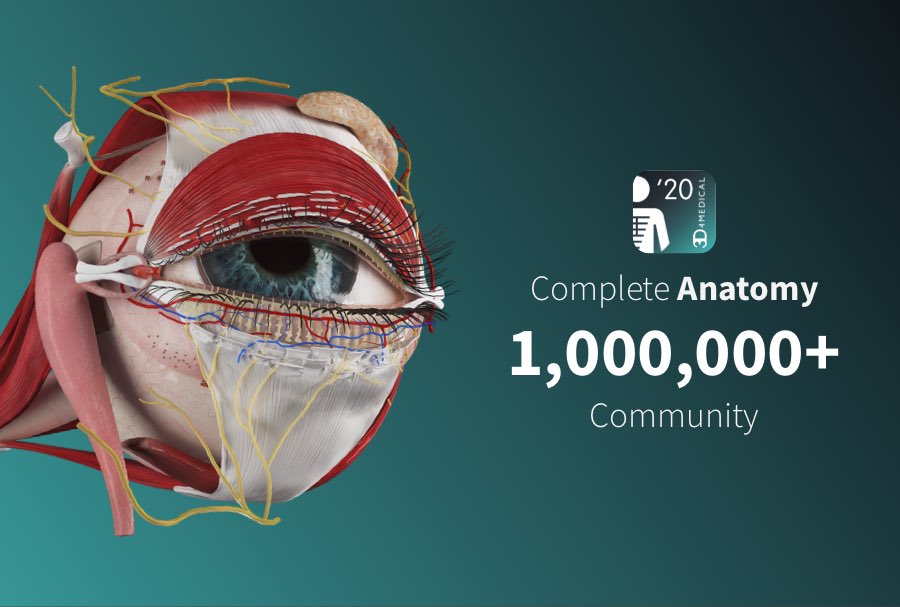 This week we hit a major milestone at Complete Anatomy Headquarters: our community reached an incredible 1,000,000 awesome anatomy enthusiasts! So what exactly does this mean for global anatomy learning?
Students, educators, professionals and patients are becoming more informed on the 3-dimensional complexities of the human body with our world-leading models, and delivering better results both in the classroom, and the clinic.
A whole new generation of students are gaining access to, and engaging with, anatomy like no medical learning resource before, through our multi-platform availability.
Academics are opening the door to our entirely new interactive publishing platform, which facilitates a global network of healthcare professionals in sharing research and knowledge of human anatomy.
So how did we get here, and what's next?
2015: The Big Bang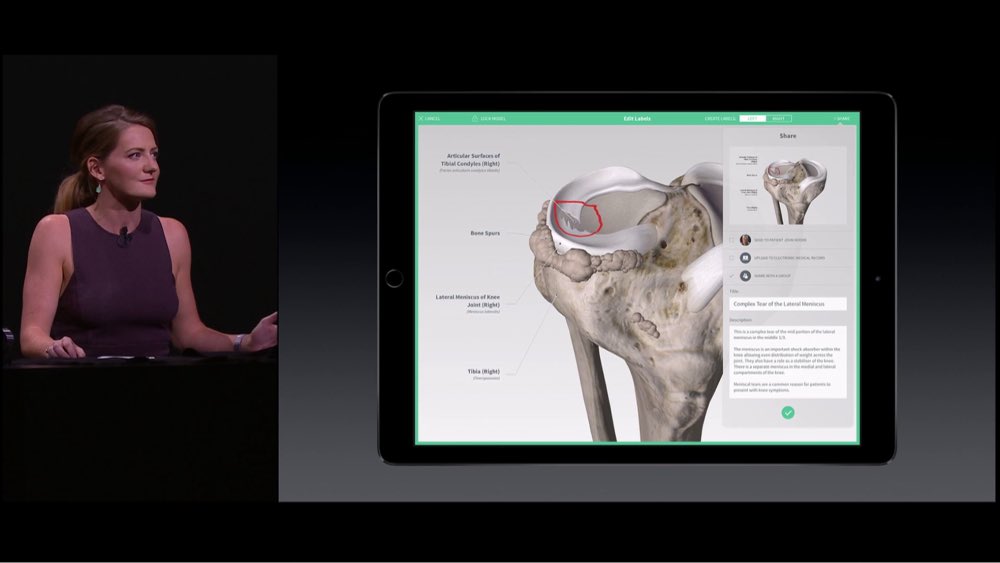 Building on the success of its predecessor Essential Anatomy, and after months of intensive development, Apple invited us on stage to demo next-generation 3D anatomy atlas Complete Anatomy on their brand-new iPad Pro. It catapulted the brand into the spotlight and gave birth to what is now the world's most advanced 3D anatomy platform.
At its launch, presenter Irene Walsh proclaimed that Complete Anatomy would:
"Increase medical understanding and improve patient care, from remote villages to the top hospitals and universities in the world"
This dream was about to become a reality…
2016: Complete Anatomy Takes off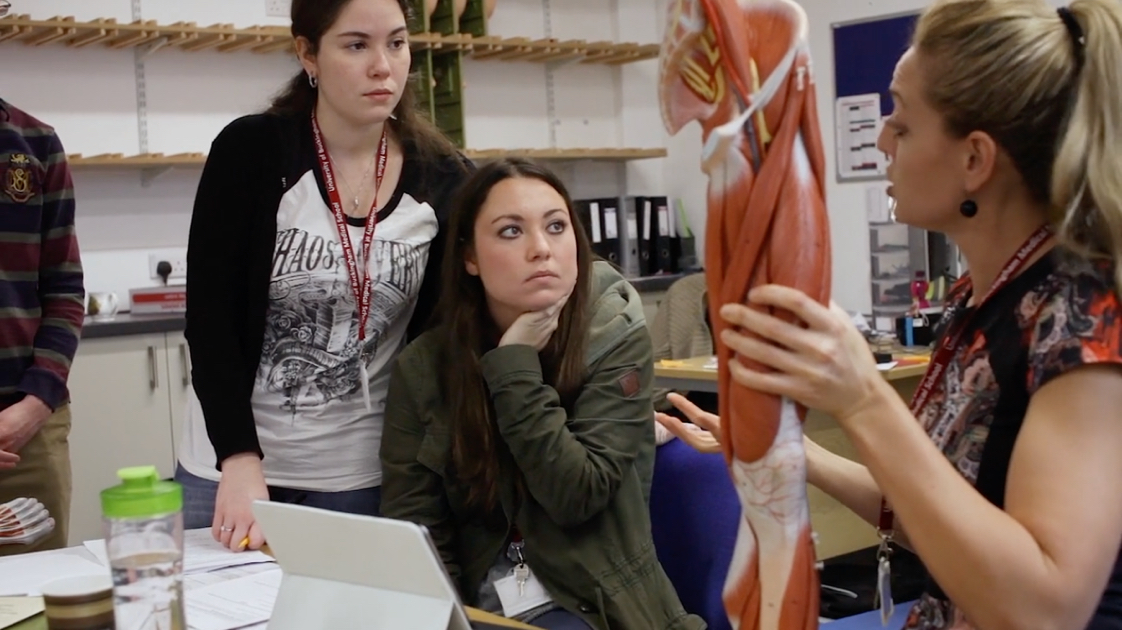 With registrations streaming in, we introduced a host of new features and improvements, including interactive Lectures, muscle innervation and muscle origin/insertion maps. Our Academic Review Board is established, comprised of world-renowned expert anatomists to oversee the continuing development of our models, and to help refine anatomical accuracy.
All over the world, students, educators and doctors begin using Complete Anatomy to investigate the minute detail of the human anatomy in incredible 3D. Complete Anatomy is recognized by Apple for its stunning design and user experience, and we are awarded with the 2016 Apple Design & Innovation Award.
2017: A Learning Platform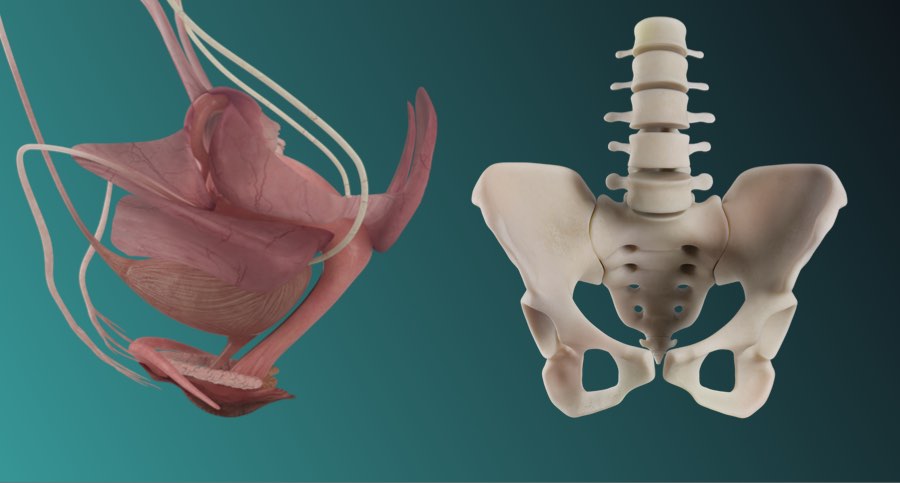 Want to see what's inside? With a simple registration, customers are now offered a Trial period, and they loved what Complete Anatomy had to offer. They could enjoy fully-rounded anatomy Courses and jump into AR mode, along with a patent-pending Cut tool to make unique dissections on the fly. The world's most detailed 3D model of the female pelvis also went live, transforming medical learning of the female anatomy. The app was now an interconnected platform, available on iPad, Mac and iPhone.
2018: A Teaching Platform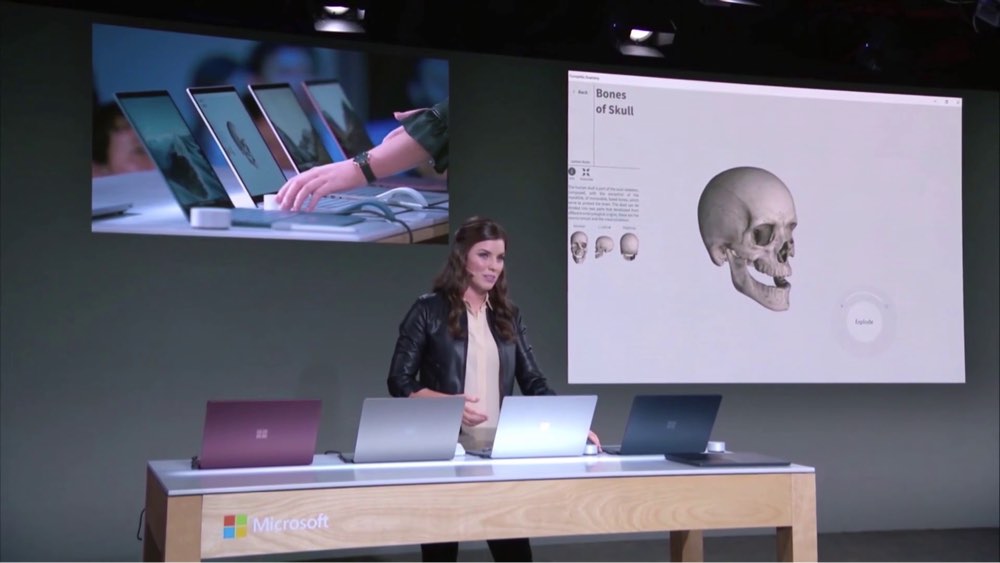 A living, beating, dissectable 3D heart was released into the platform, along with a range of microscopic models, and further license options for the growing community of students, educators and healthcare professionals, including a customized Curriculum Manager. Our friends on Windows 10 also joined the party in 2018!
2019: A Publishing Platform and Thriving Community
Today, medical practitioners and lecturers globally publish their work on the Complete Anatomy platform. Students, educators, professionals and enthusiasts are sharing and discovering new content, understanding complex anatomical concepts in incredible 3D. We responded to this in 2019 by expanding Complete Anatomy officially as a publishing platform, facilitating the dissemination and discovery of anatomy knowledge worldwide.
To date we have 10 top-class courses in the fields of gross anatomy, histology, cadaveric dissection, cardiovascular surgery and clinical correlates amongst others, all available at your fingertips with a Student Plus, Educator or Professional license.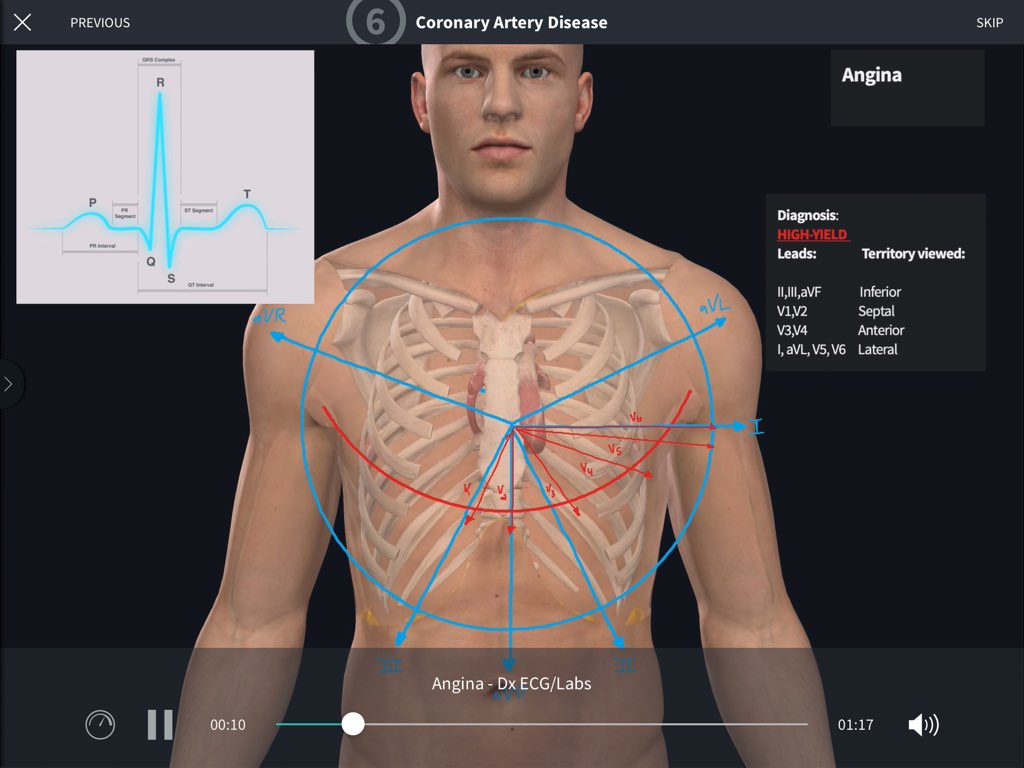 Software developers the world over can now use our SDK to bring stunning 3D anatomy to their applications. What took us over a decade to develop is now available to start-ups and life-science companies worldwide.
Our social media following continues to skyrocket. Our in-house medical team produce top-class anatomical content that is enthusiastically followed by hundreds of thousands of followers on Instagram, Facebook and Twitter.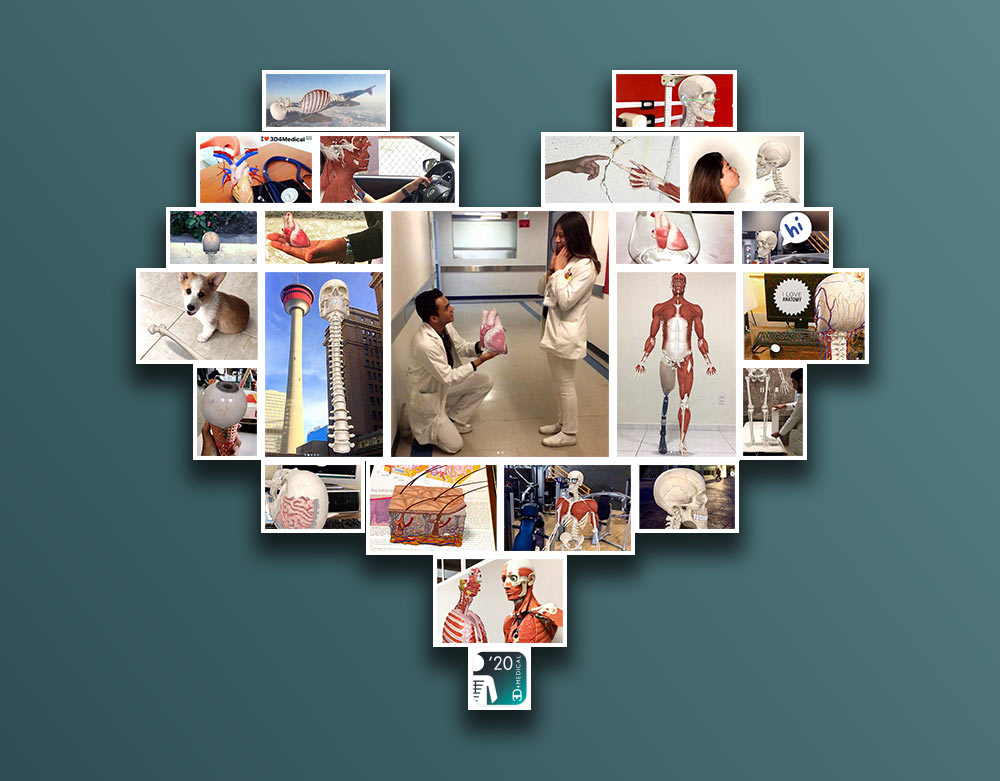 We have a burgeoning network of Affiliates — social media ambassadors who work with us to bring our stunning 3D anatomy to their social media followings.
And all this is only the beginning. We're building a network, a community, to shape the future of 3D anatomy learning. Will you join us?
Complete Anatomy 2020 is the world's most advanced 3D anatomy platform, refined over 15 years research of anatomical papers, classic textbooks and scan data. Experience the power of Complete Anatomy 2020 today and try it for free.