Tools Overview
Edit the model with cutting, growth & annotation features to dive deeper into the anatomy, or replicate pathologies directly on the model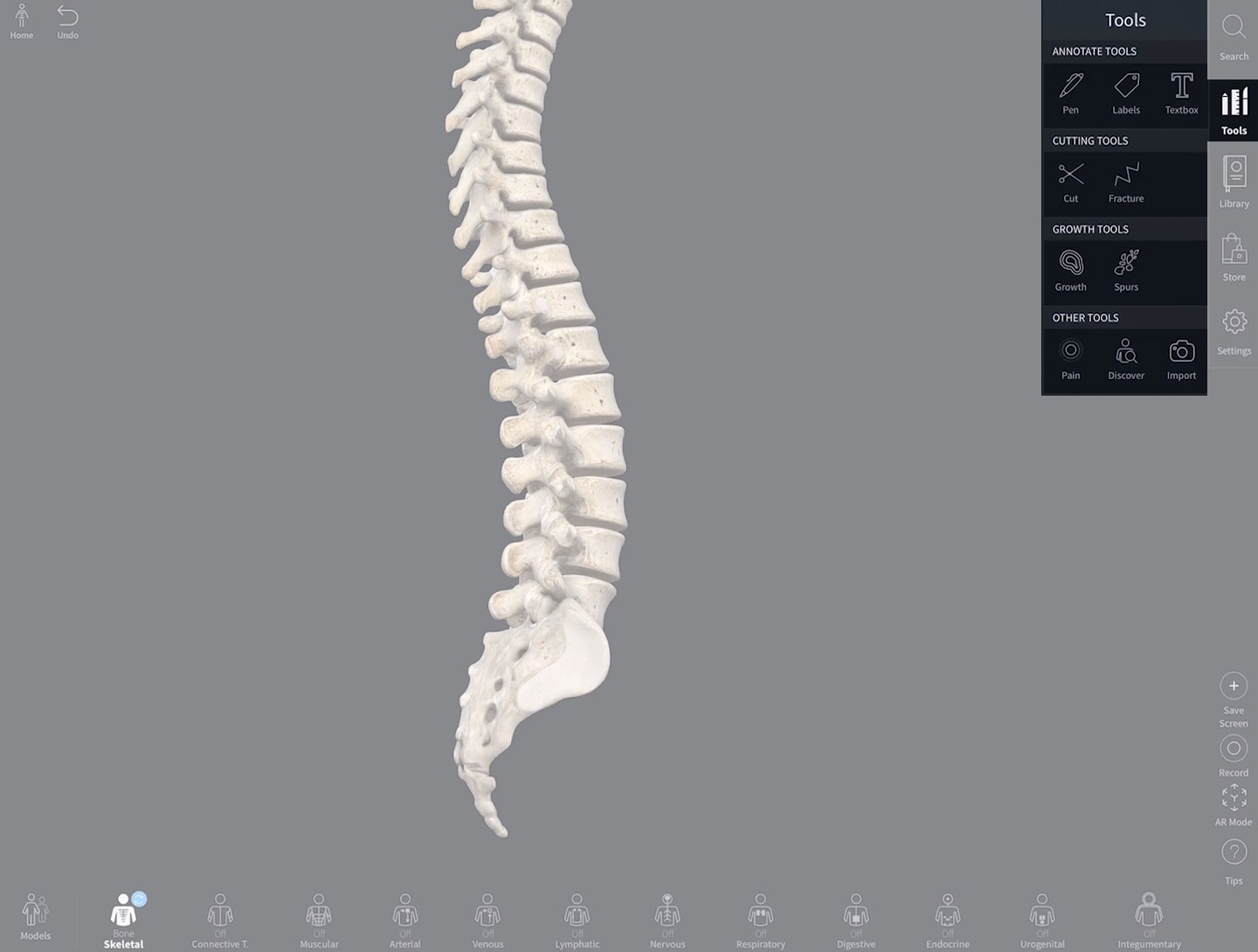 Access
The tools function can be found in the main menu on the right-hand side of the screen. Select the icon to reveal the suite of tools including Label, Pen, Bone Spurs, Cut, Growth, Fracture, Discover and Pain. Learn more about each specific tool in their own individual videos.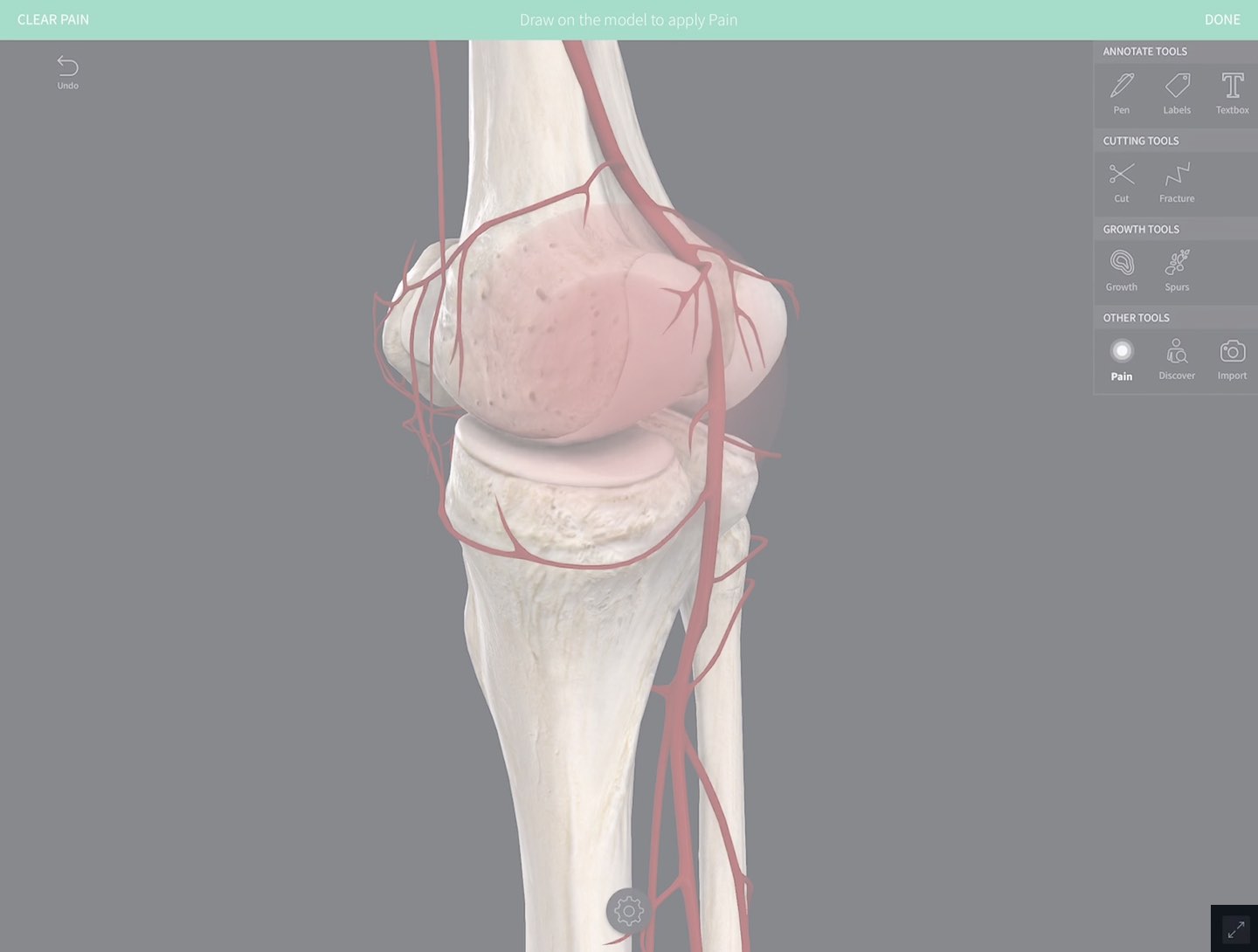 Enter Fullscreen
Select the fullscreen button at any time to get a closer view.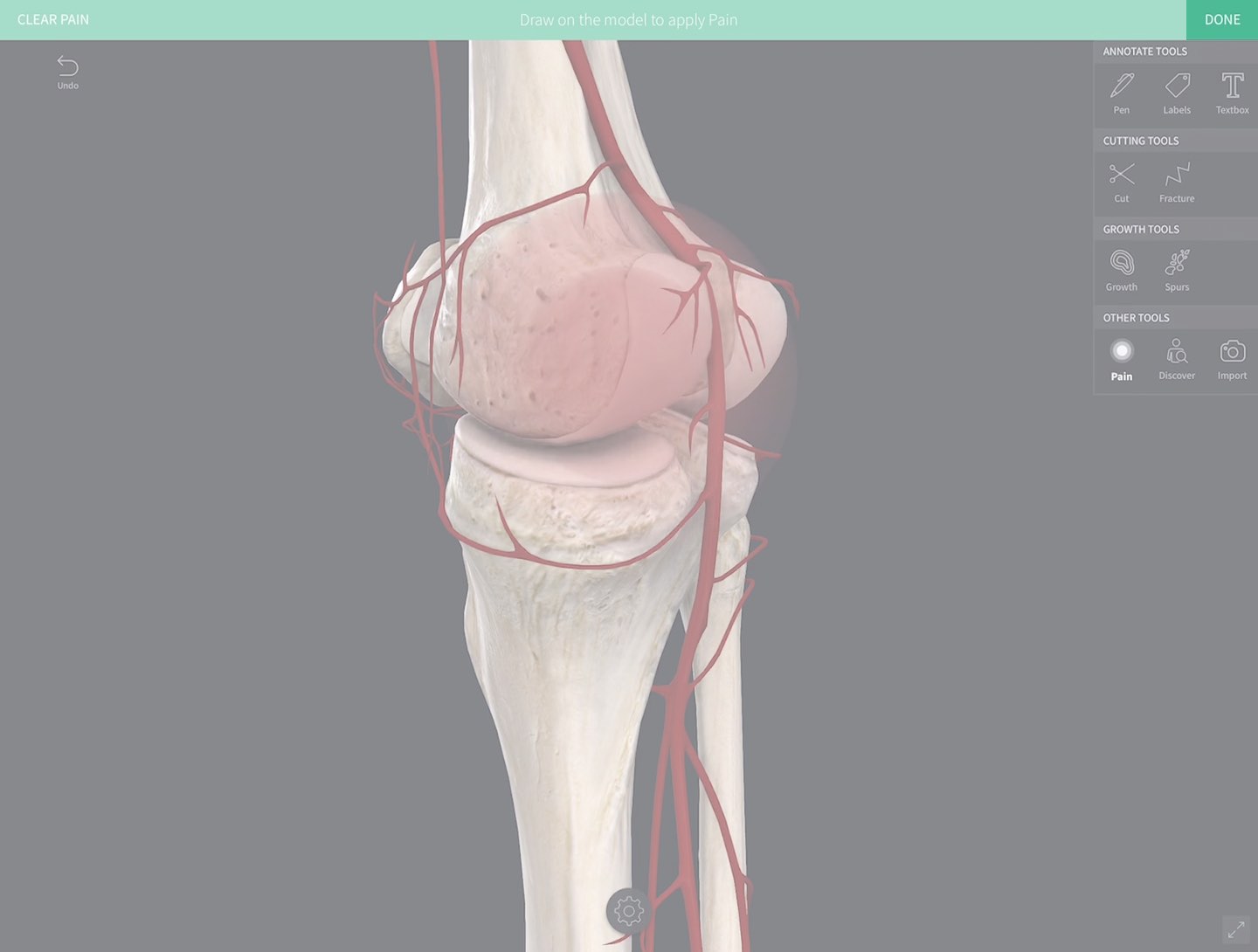 Exit Tools
To exit Tools and return to rotating or zooming the model, select Done in the top-right corner.