Settings
Create a 3D4Medical account to experience the full power of Complete Anatomy.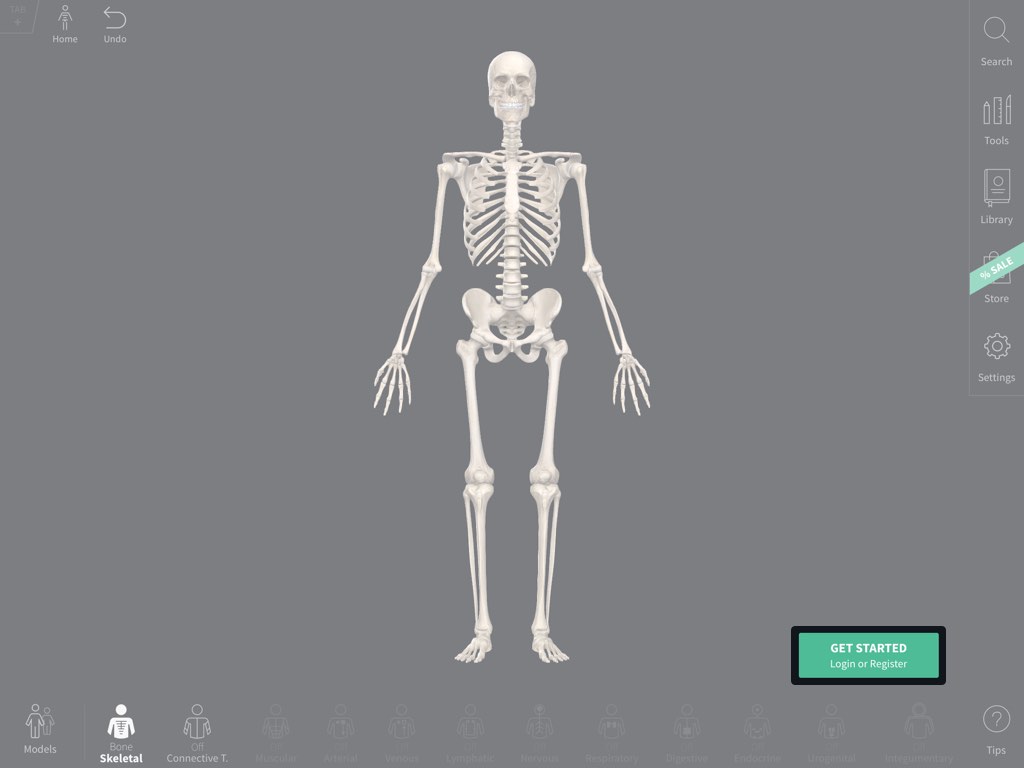 Log in or Register
Select the Get Started button in the bottom right of the corner to log in or register.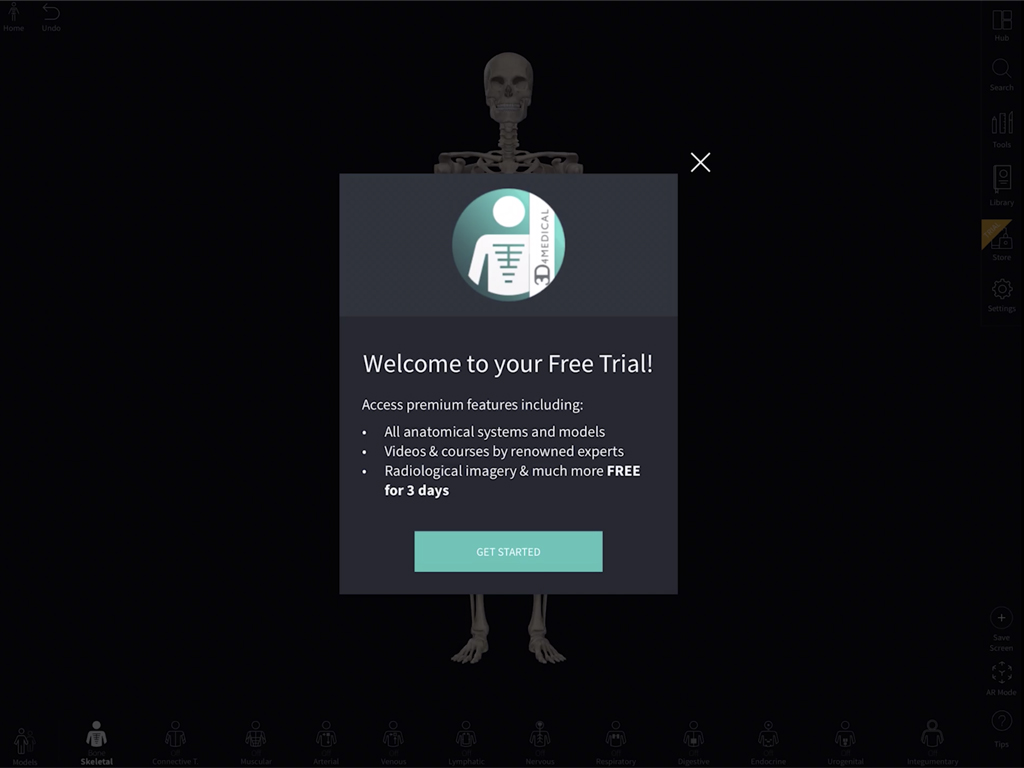 Free trial
A 3D4Medical account gives you a free three-day trial of platform features.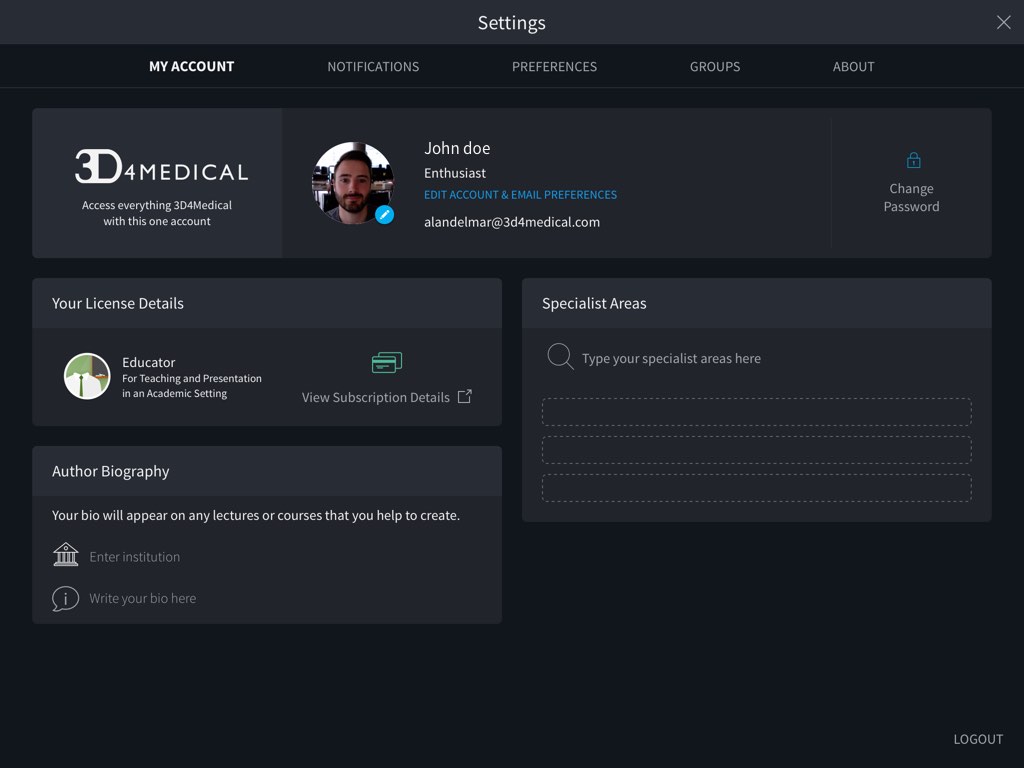 Edit account details
Once registered, your Settings section allows you to edit your account details, to see any notifications, to manage your groups and to adjust your preferences.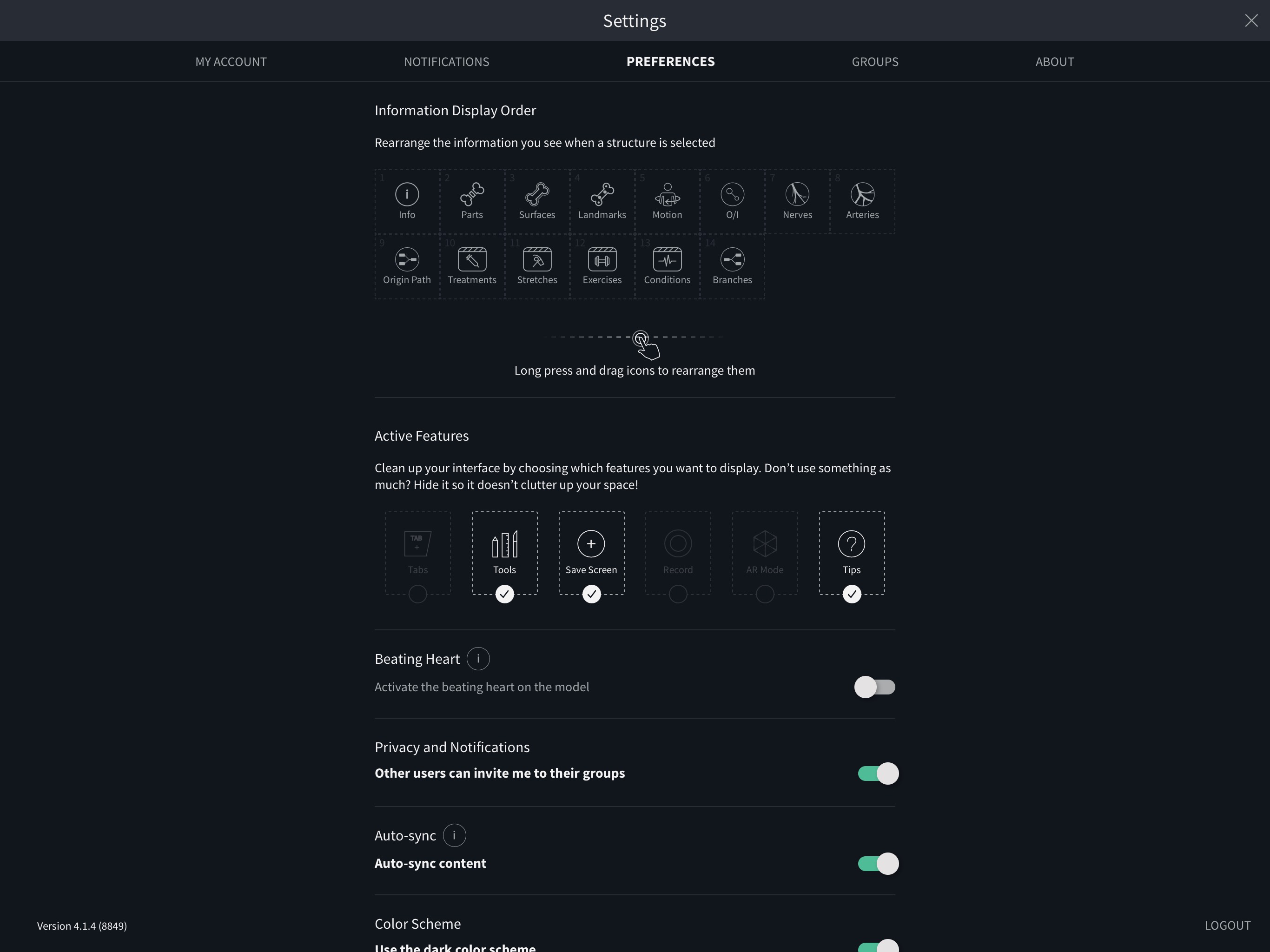 Preferences
In the Preferences tab you may adjust settings related to the app, such as toggling dark mode or switching on or off the beating heart.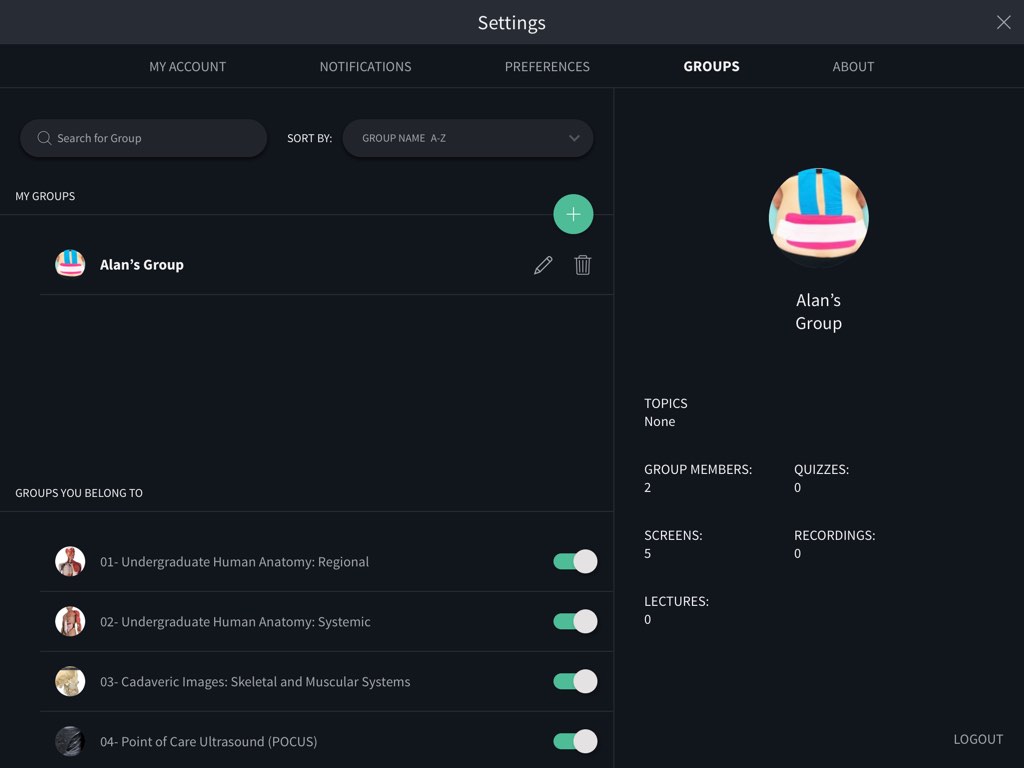 Groups
Create and manage groups in the Groups tab to share content.  Creating your own group allows you to invite members and share content with them within the app. Create your first Group by hitting  the 'Get Started' button. Enter the name, description and specialist area for your group, and give it a profile pic to find it easily. Select Create Group when you're done. Next, your group will need some members. In the Manage Group Members tab you can search for existing users to invite, or invite someone to your Group via email.  Your group will automatically appear in your Groups tab, where you can return to edit or delete it at any time.
When you accept an invitation for a group, it will display in the area of the screen called Groups You Belong To. If you want to leave a group you have joined, hit  the switch beside the name of the group.
Notifications
In the Notifications tab you'll find the latest updates for your app tailored for you.  You'll also find information on new content and any notifications on activity from your Groups.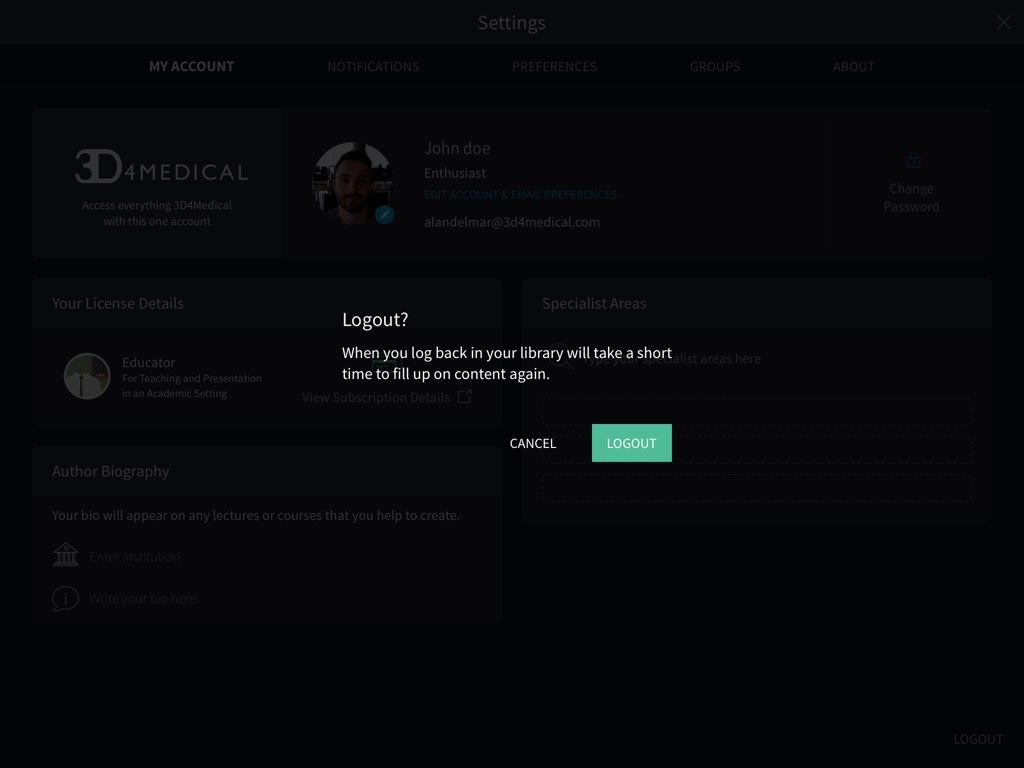 Logout
To log out from the application, use the button on the bottom right of the Profile screen.