Library Overview
Discover a wealth or learning content including Courses, Screens, Quizzes and Radiology Images in the Library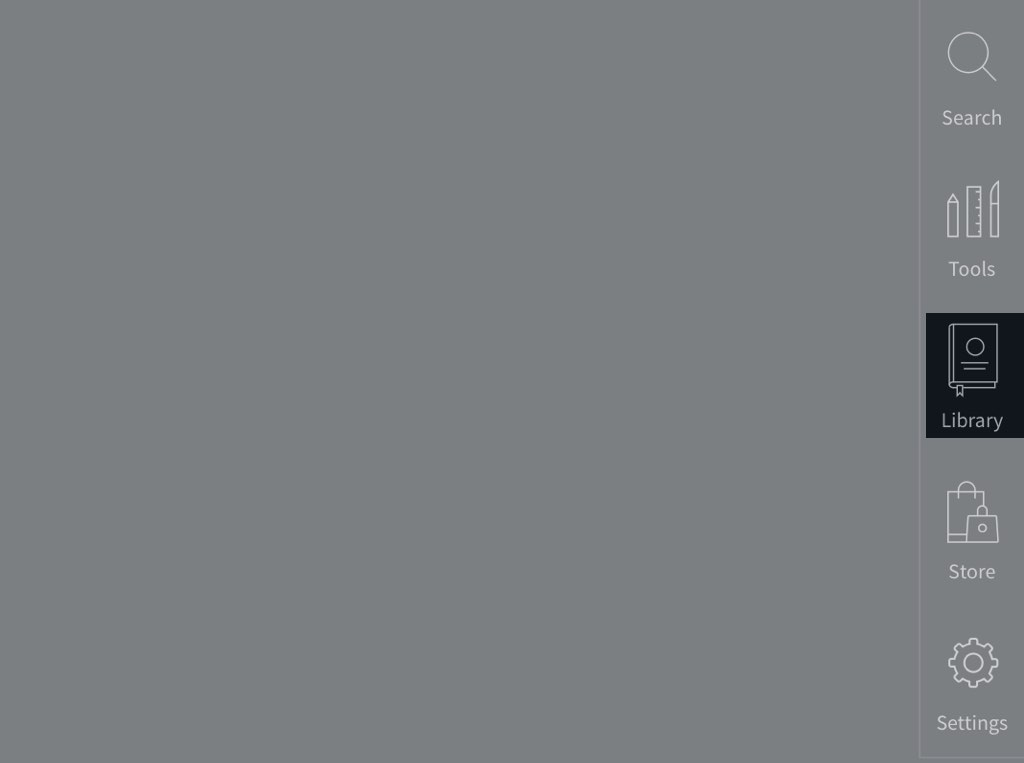 Introduction
The Library section contains all learning content on the platform, including Courses, Quizzes, Screens, Models, and Radiology Images. You can filter these media types using the 5 tabs at the top of the screen: Courses, Content, Models, Video, and Radiology.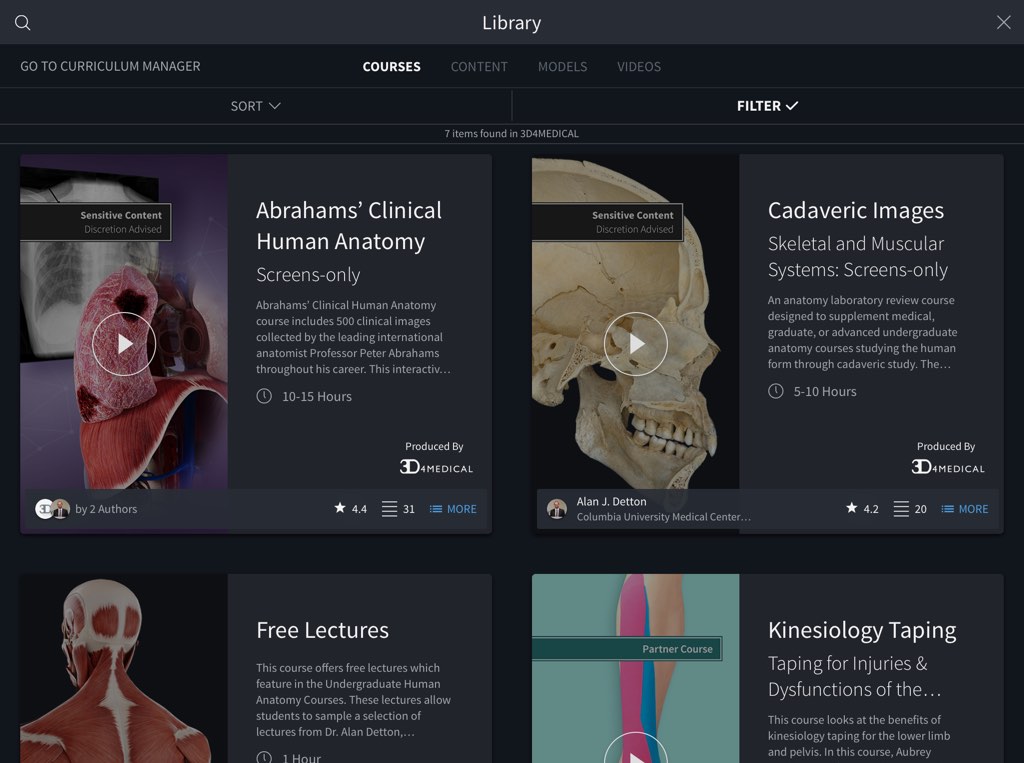 Courses
The Courses section contains any Course, Module, or Lecture. Courses currently available in English only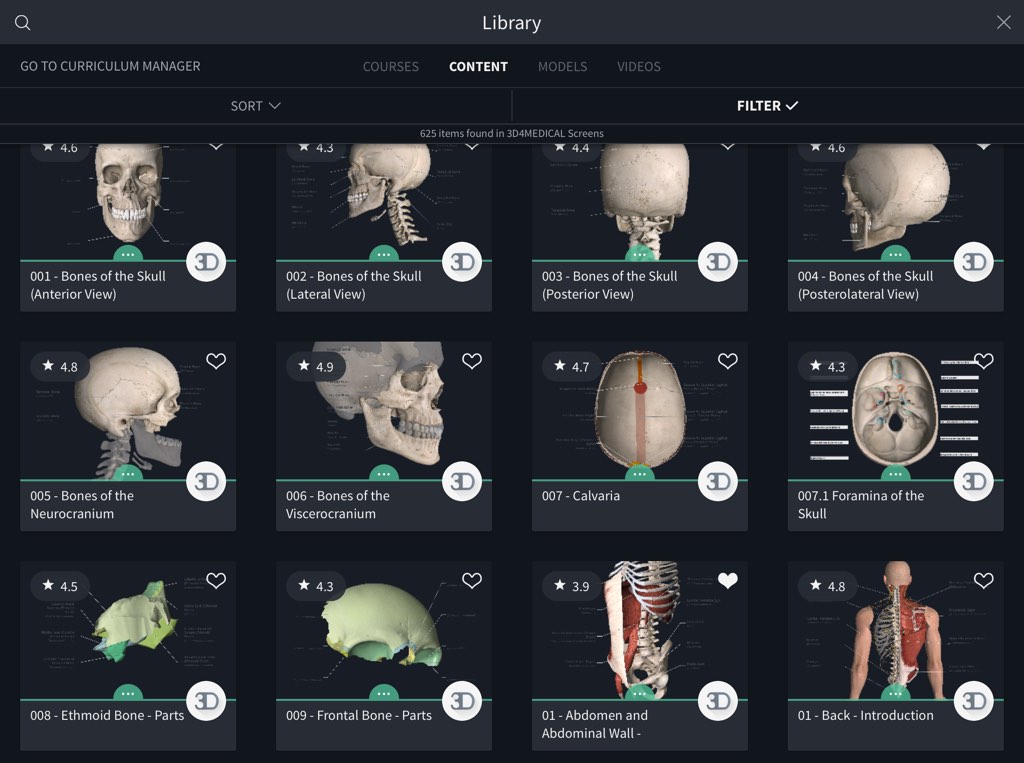 Content
Within the Content section, find what you need using the Filter dropdown panel at the top of the screen. You can search using content name, sort by most recent, filter by group, or sort by a particular body region or gender. Use a combination of filters to quickly find the Screen, Recording, Question, or Quiz you need. Select any thumbnail to view the content. When any content is open, the library will be visible on the right hand side of the app. Drag the arrows to the left in order to open the full library again. Access editing options by selecting the more icon on any item.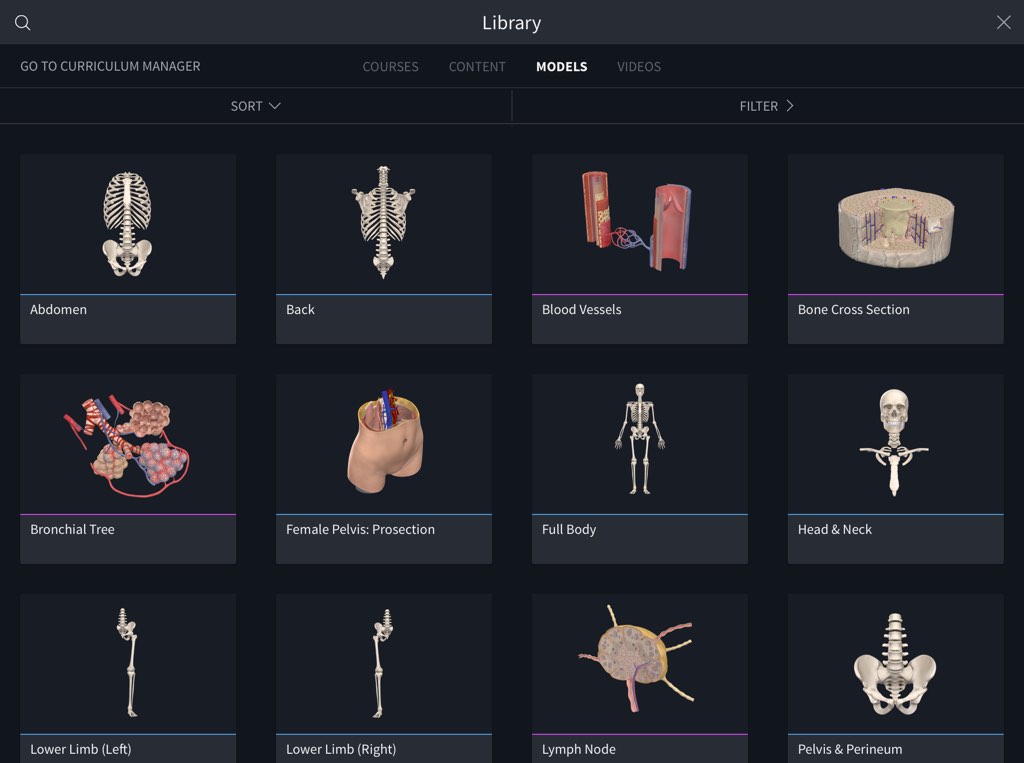 Models
The Models tab shows all of the gross and micro anatomical models, including specific regions such as the female pelvic prosection.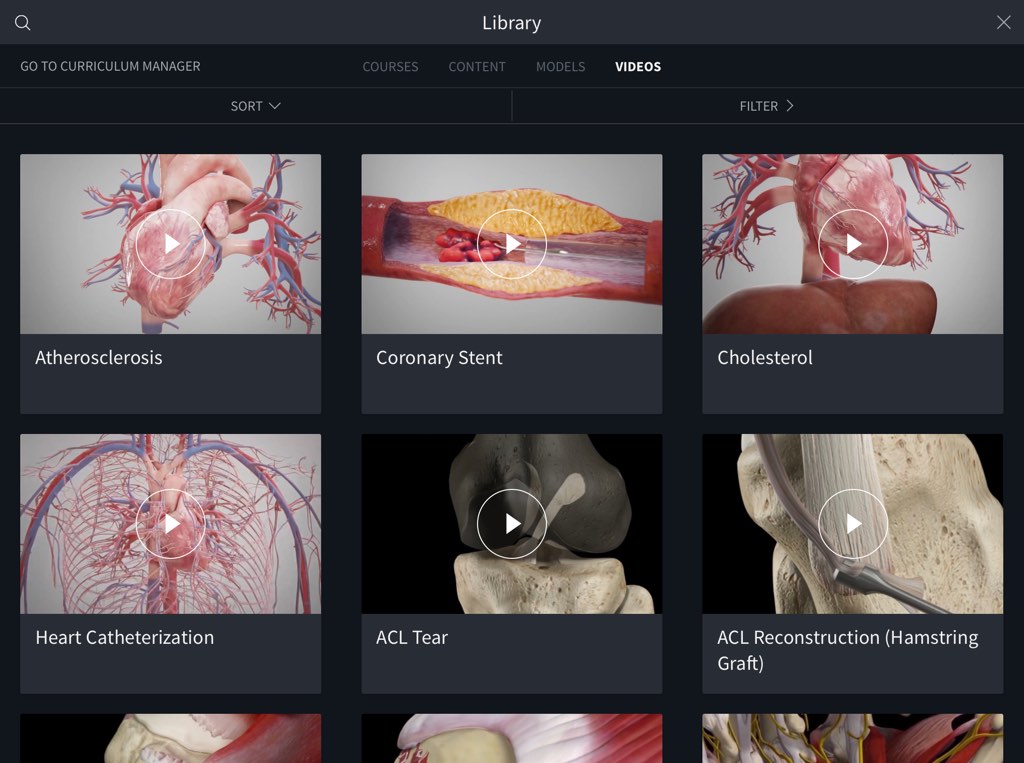 Videos
Access over 1,500 animations of procedures, pathologies and exercises in the Videos tab. Sort by name or most recently viewed, or use the Filters panel to find exactly what you need.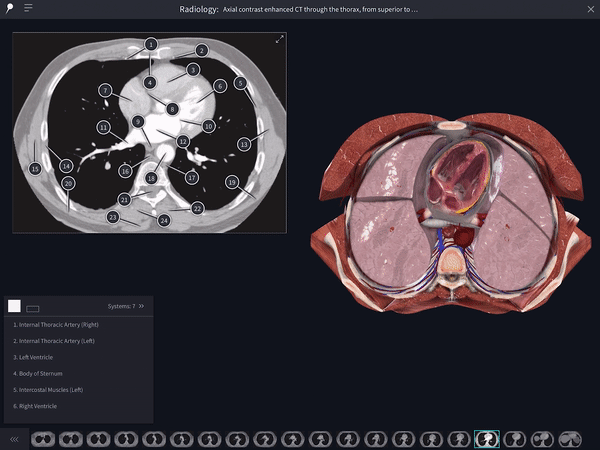 NEW: Radiology Images
Explore a suite of radiology images and correlate their structures to the what you see on the 3D model. Learn more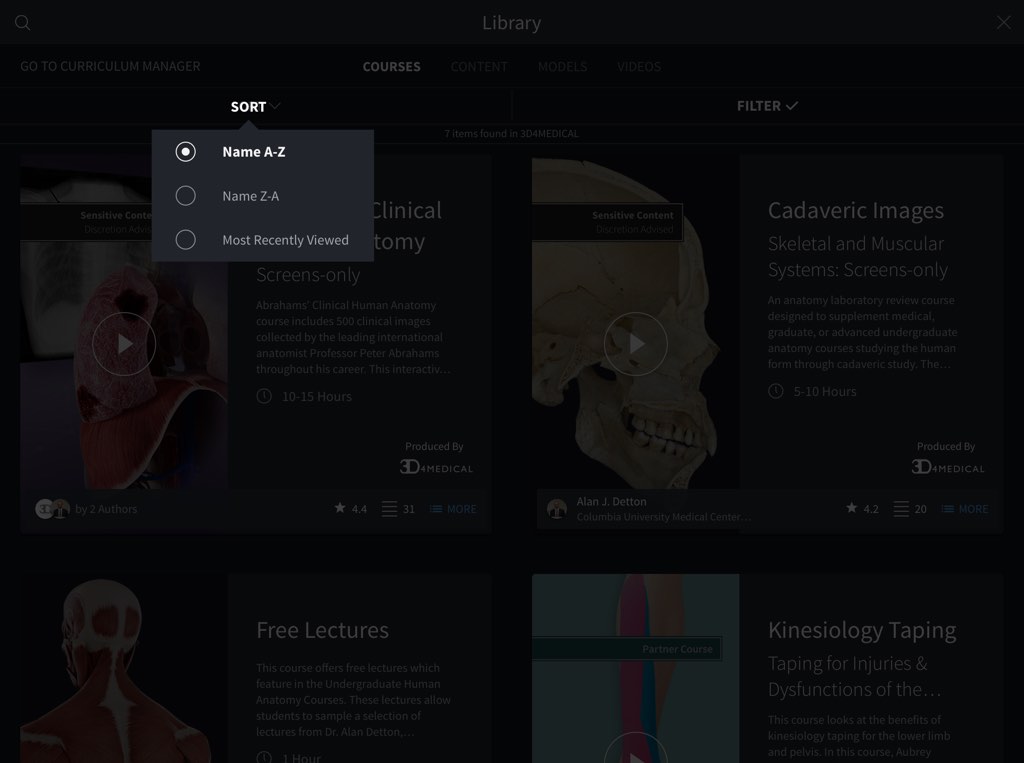 Sort
Any of the content within the Library may be sorted by name or by most recently viewed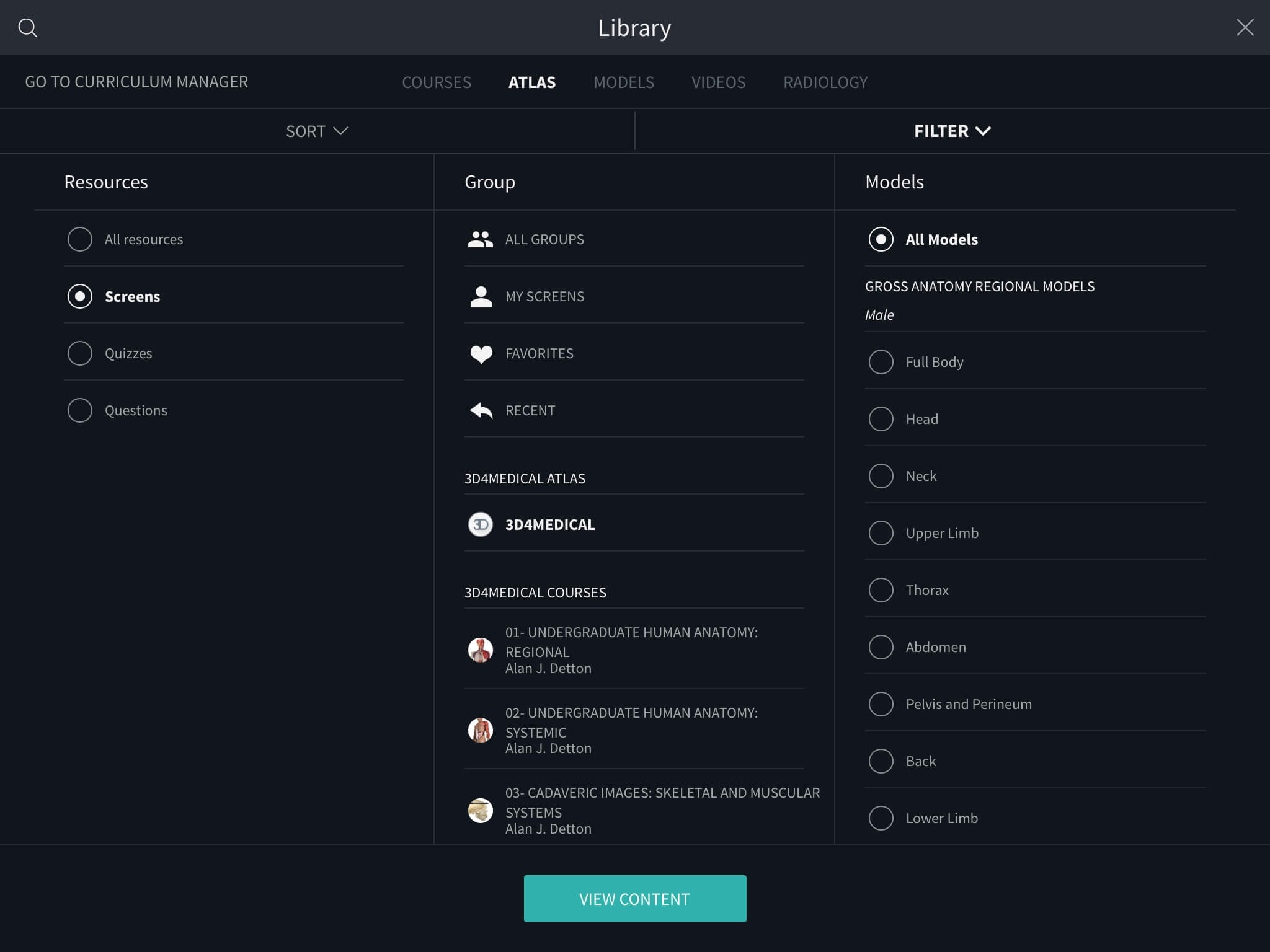 Filter
Use the Filter dropdown panel to find exactly what you need by specifying a combination of filters.