Export an Image of the 3D Model
Create your own custom visuals for your presentation, with screenshots of the 3D model minus any controls, using the Export Image function.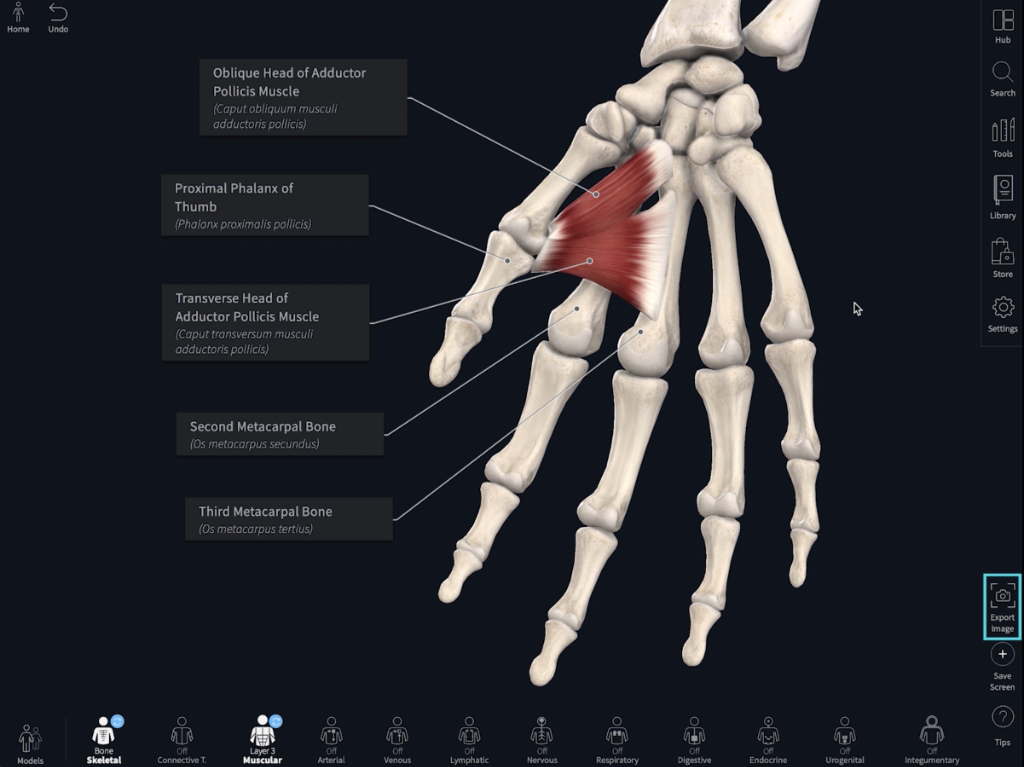 Set Up Model
To start, set up the model in your preferred position, or choose from the atlas of preset Screens. You'll find the Export Image button in the Main Menu along the right of your screen. Press it to capture your scene.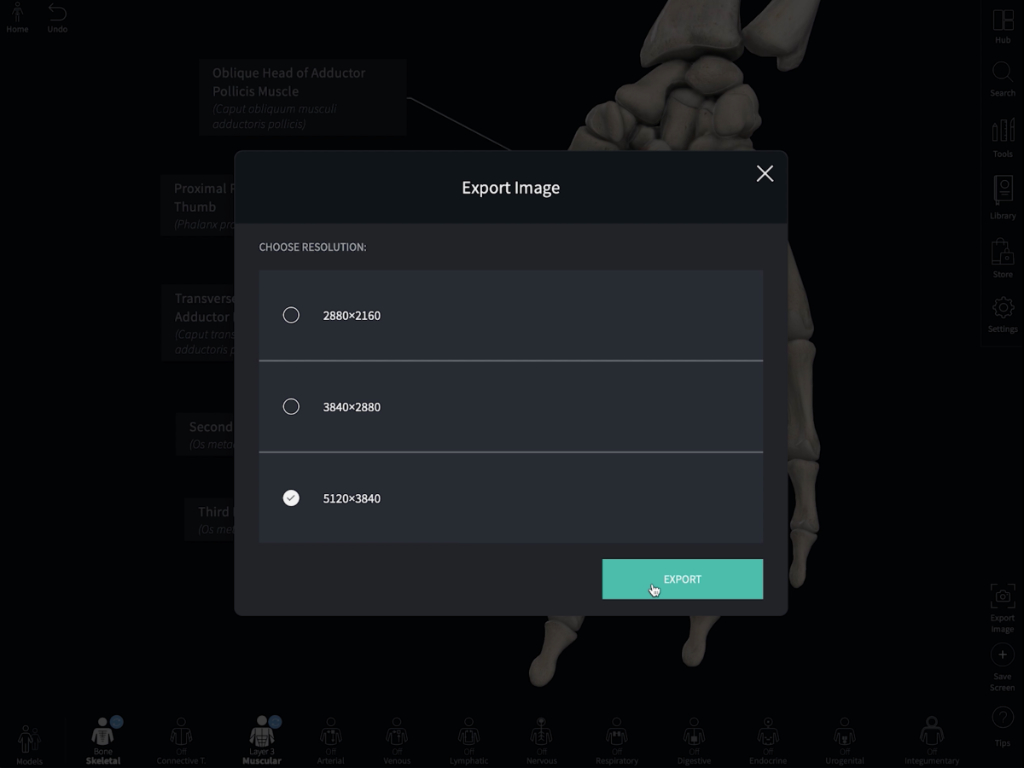 Select Resolution
Choose your preferred resolution, then hit export. Once the screenshot is captured, simply choose a location to save it, then you're done!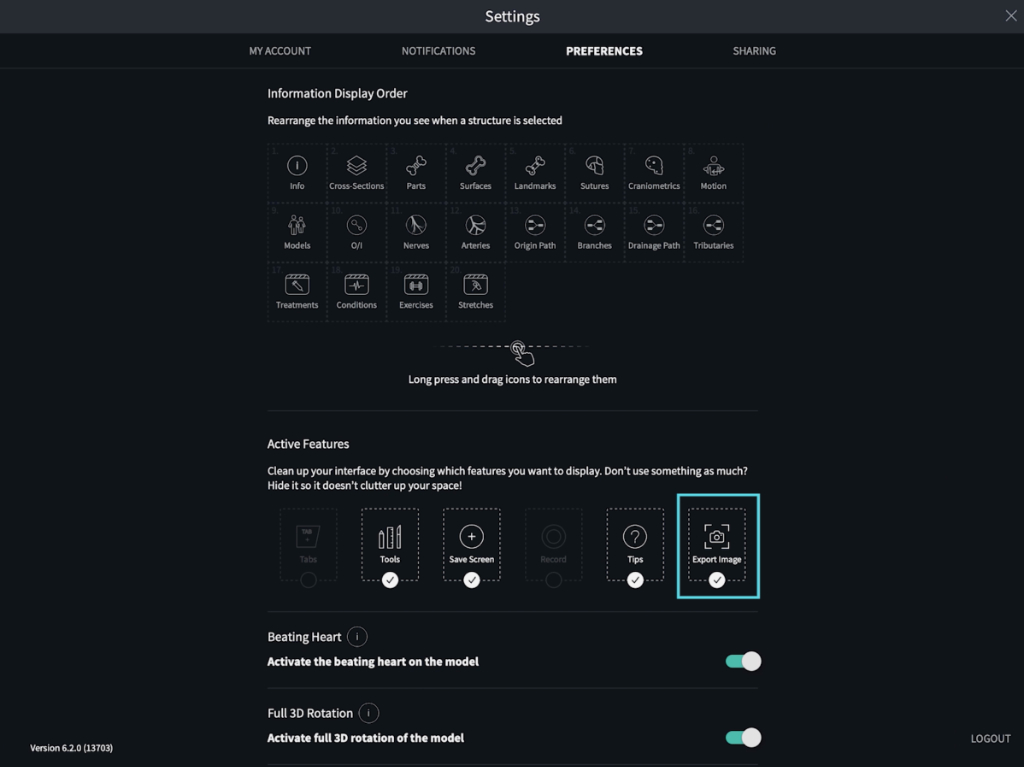 Button Visibility
The visibility of the Export Image button can be controlled from your Settings in the Preferences tab.