Cross-Sections
Take transverse cross-sections through any structure to learn about it in context and compare with MRIs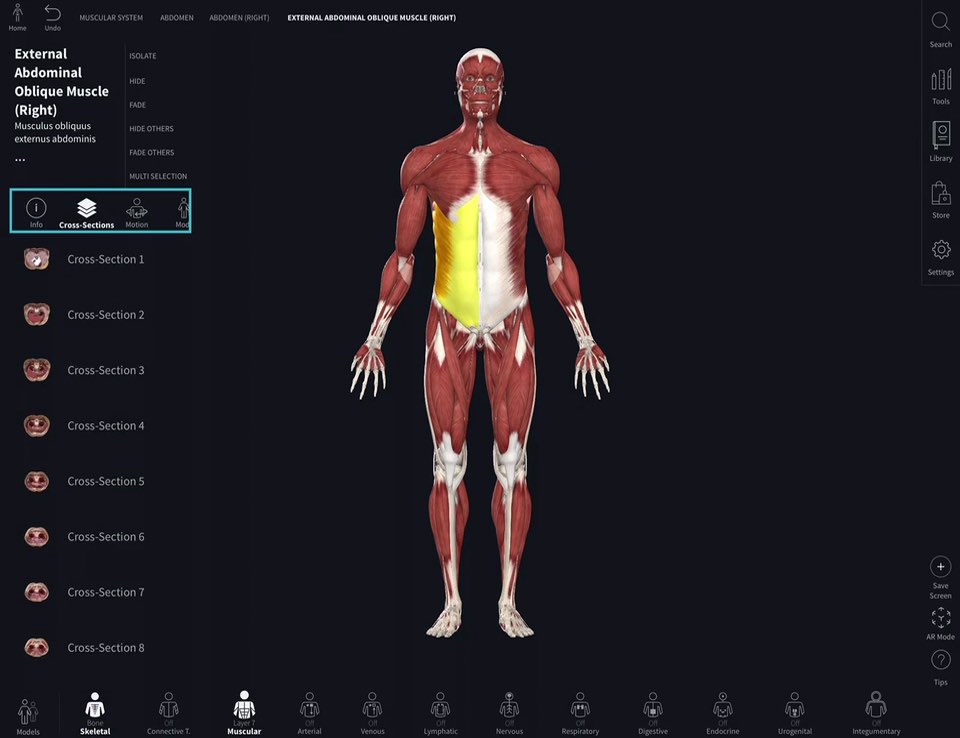 Access Cross-Sections
To start, select the structure on the model. the infobox for that structure appears on the left of the screen. Select the Cross-Section icon from the options available (you may need to scroll to see the icon).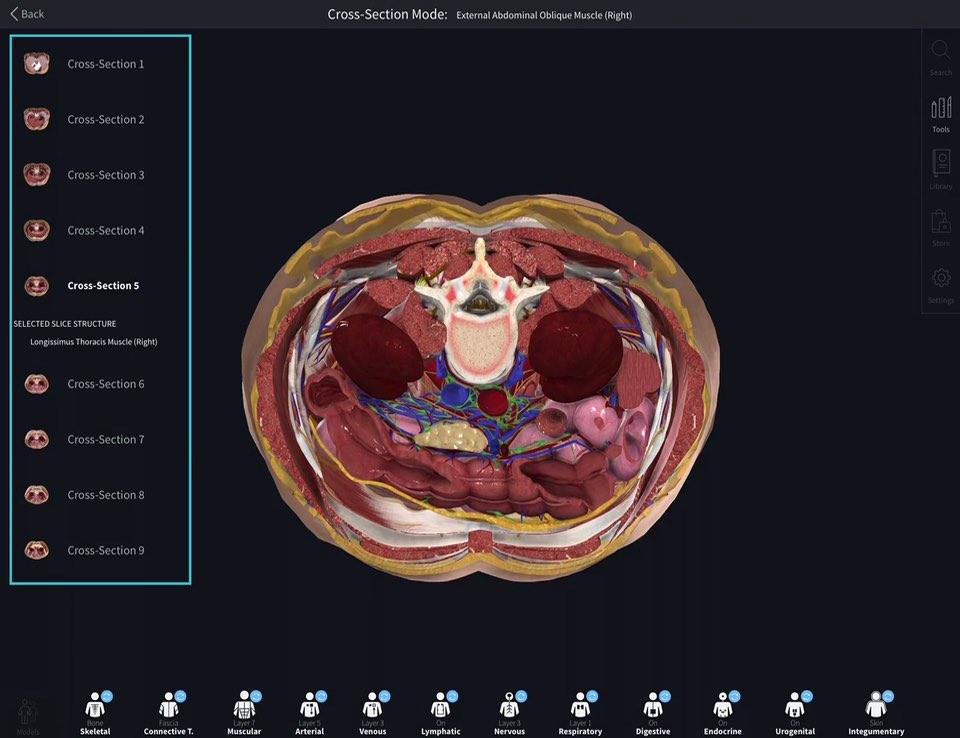 View Cross-Sections
Choose from the list of available Cross-Sections to view it in isolation. Identify surrounding structures by selecting them, or navigate to the next Cross-Section using your Infobox.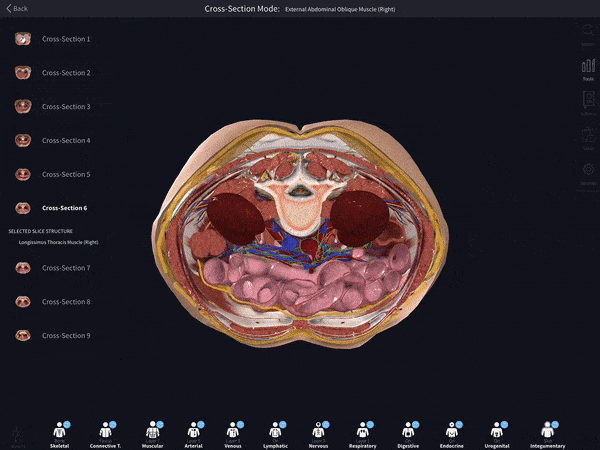 Add or Remove Body Systems
Add or remove body systems to see how they connect to your area of study.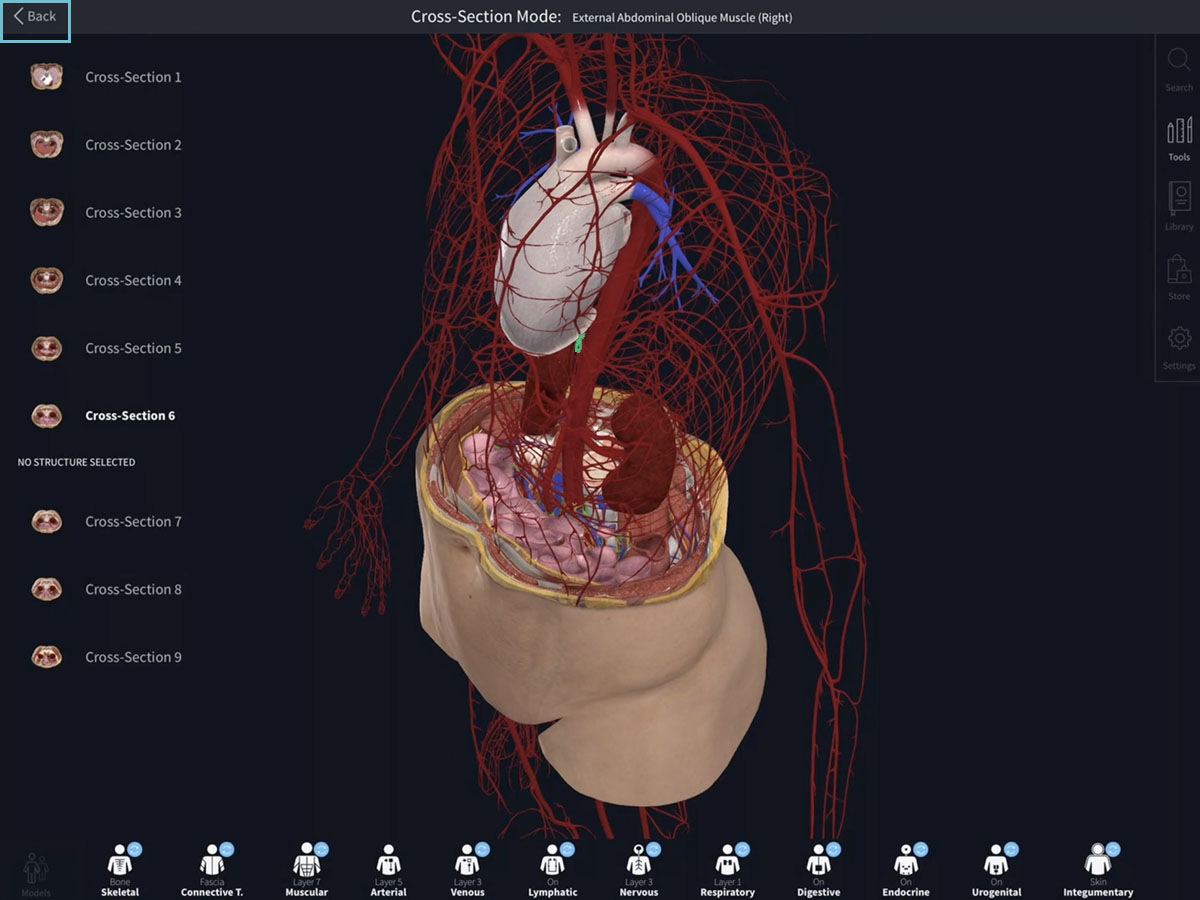 Return to main screen
Hit back to return to the main screen.